Provincial and national union news articles
Mark Hancock joins labour leaders from across Canada to support Co-Op picket line in Regina
National President Mark Hancock brought the noise to the Co-op picket line in Regina on behalf of CUPE members all across Canada today.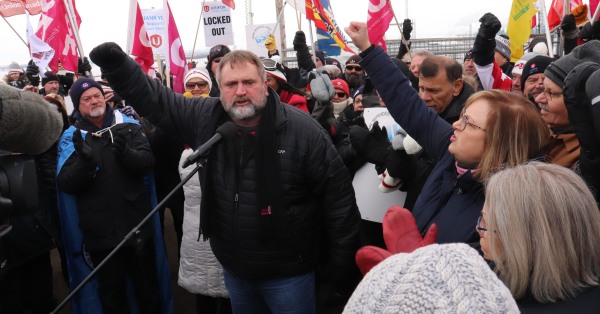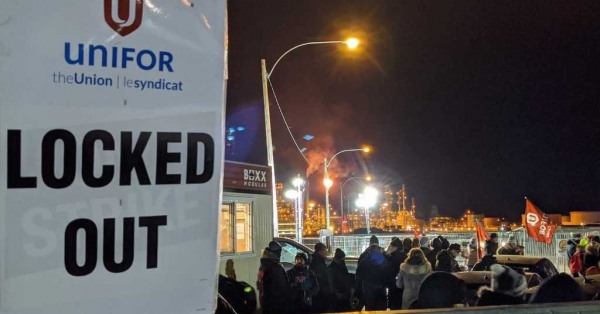 CUPE supports locked out Regina Co-op refinery workers
CUPE was shocked to learn that several members of Unifor, including National President Jerry Dias, were arrested Monday during a peaceful protest outside the Co-op Refinery in Regina. Co-op workers represented by Unifor Local 594 were locked out by their employer six weeks ago for resisting Co-op's attempts to gut their pensions during bargaining.
National Executive Board Highlights - December 2019
Our National Executive Board met December 10 – 12, 2019 in Ottawa. These are the highlights of their deliberations and decisions.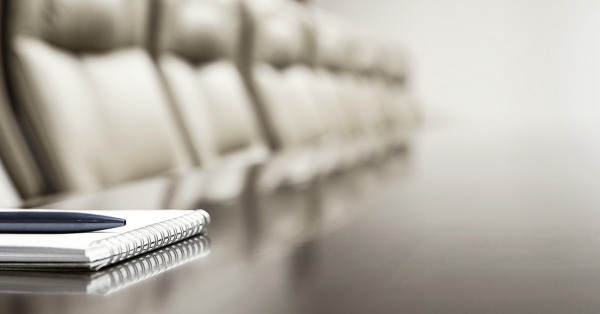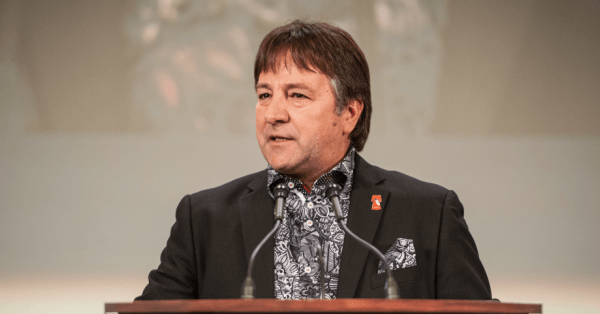 National Secretary-Treasurer's Report - December 2019
National Secretary-Treasurer's Reports outline the current financial situation of CUPE, including updated balances for the National Defence Fund and National Strike Fund. Updates current CUPE strikes and lockouts, and provides information on recent settlements. Provides current status of CUPE assets, such as IT and office properties. Updates newly hired staff and retirements.
National President's Report December 2019
The National President's Report outlines the political work and campaigns undertaken by CUPE, regionally, nationally and globally. The report also updates current CUPE strikes and lockouts, and newly organized locals.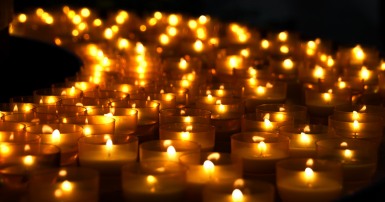 Iran plane crash tragedy: a message from Mark Hancock and Charles Fleury
It is with profound sadness that we have learned that several CUPE members were among the victims of Wednesday's tragic Ukraine International Flight 752 crash at the Tehran airport in Iran.
In particular, this tragedy has struck at the heart of so many schools and post-secondary campuses across Canada, where many of the flight's passengers were employed or studying, and where CUPE represents thousands of educational, teaching and research assistants, as well as working students. We are heartbroken to know that this tragedy has taken the lives of so many bright, talented people in our country's learning institutions.
CUPE's 15,000 flight attendant members, who work day and night to keep passengers safe in the sky around the world, are also in our thoughts at this time.
The CUPE family mourns the loss of all 176 people aboard Flight 752. As details emerge and an investigation gets underway, we extend our solidarity to our CUPE community and everyone touched by this tragedy. Our hearts are with the families, friends and loved ones of all those who are mourning this week.
CUPE appalled by NB Premier Higgs's assault on charter rights
CUPE is appalled by New Brunswick Premier Blaine Higgs's disdain for nursing home workers and their Charter rights. On Wednesday, Higgs's Conservative government passed Bill 17, which added more restrictions on basic bargaining rights for New Brunswick nursing home workers. Higgs previously threatened to call an election if the legislature did not pass the bill.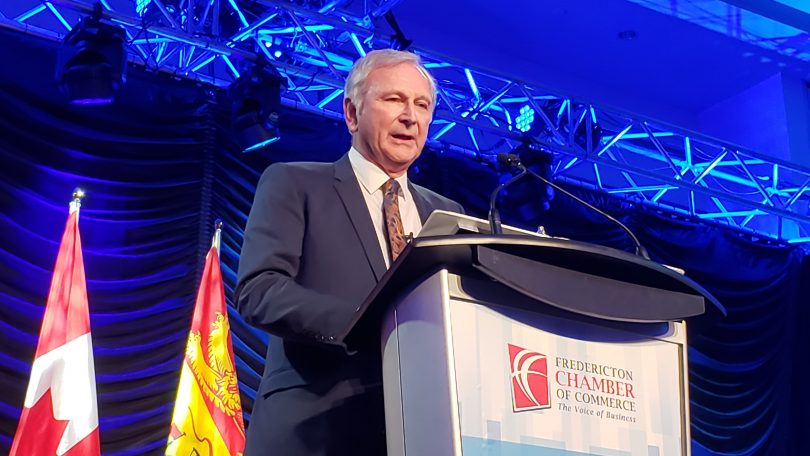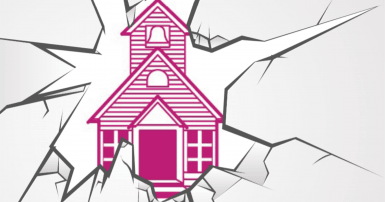 Many CUPE 3766 education support workers not safe at Regina Public Schools, but trustees refuse to meet
The Regina Public School Board has refused to meet with members of CUPE 3766 to talk about the high levels of violence members are facing.
CUPE welcomes improvements to the new NAFTA, but flaws remain
US lawmakers have successfully added important reforms to the new NAFTA, but many flaws remain in the renegotiated trade and investment agreement. The agreement falls short of the Liberal government's own goals for a progressive deal on the environment and Indigenous rights, fails to protect public services, and contains worrying language on regulatory cooperation.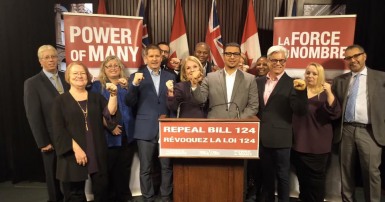 Coalition of Ontario unions to launch Charter challenge
Today, ten Ontario unions representing more than 250,000 thousand affected broader public sector employees, announced their intention to launch a coordinated Charter challenge against Bill 124. In addition, the Ontario Labour movement, with the Power of Many, will be initiating an aggressive campaign to have Bill 124 repealed.
What's missing from Trudeau's pharmacare plan?
CUPE is happy to see a commitment to "national universal pharmacare" in the Prime Minister's mandate letter to Patty Hajdu, Canada's new Minister of Health. It's important that the government specified the program should be "universal", however, it's disappointing that the government won't commit to making pharmacare comprehensive, public or single-payer.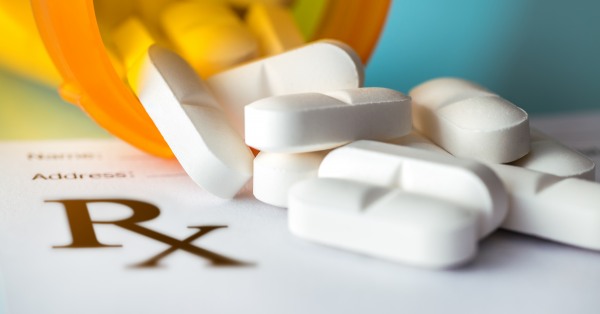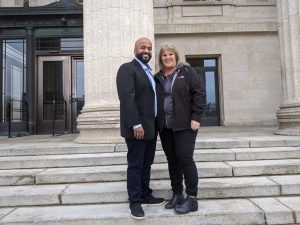 Manitoba Throne Speech threatens public education, child care, and continues to hurt front-line health care
The Manitoba Throne Speech offers little reassurance that the provincial government will support public education and child care, says the Canadian Union of Public Employees.
"With the elimination of the education property tax, we are concerned that the government will resort to school cuts, especially under the auspices of the K-12 review," said Abe Araya, President of Manitoba. "Where is the government going to come up with funding for our children's education?"
CUPE 7000, SkyTrain reach tentative agreement
A three-day strike by SkyTrain workers has been averted, thanks to a new tentative agreement reached early this morning following a marathon bargaining session between CUPE 7000 and the BC Rapid Transit Company (SkyTrain).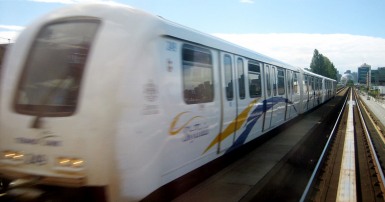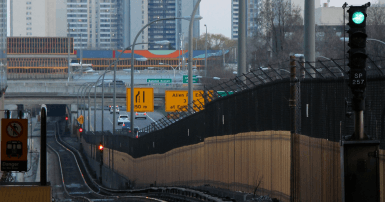 TTC continues to fight workers' rights
Despite an overwhelming "yes" vote to join CUPE, management at the Toronto Transit Commission (TTC) continues to stand in the way of Operations Supervisors' constitutional right to unionize.
SkyTrain strike to begin with full shutdown on Tuesday
Job action by SkyTrain employees will begin on Tuesday morning with a full withdrawal of services, CUPE 7000 President Tony Rebelo said today.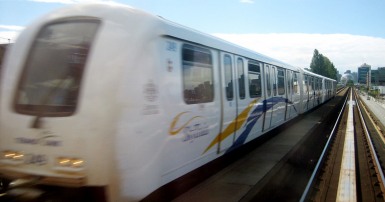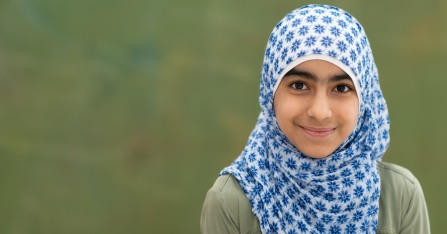 International Human Rights Day
On December 10, people around the world will stand up for equality, justice and human dignity by celebrating International Human Rights Day.
National Day of Remembrance and Action to End Violence Against Women
On December 6, we mark the anniversary of the 1989 École Polytechnique massacre, where 14 women were singled out and murdered because of their gender. One of those women, Maryse Laganière, was a CUPE member who worked at the school.
On this day, we join with millions of Canadians, in unions and organizations of all kinds, to encourage our members to learn more, bargain and take action.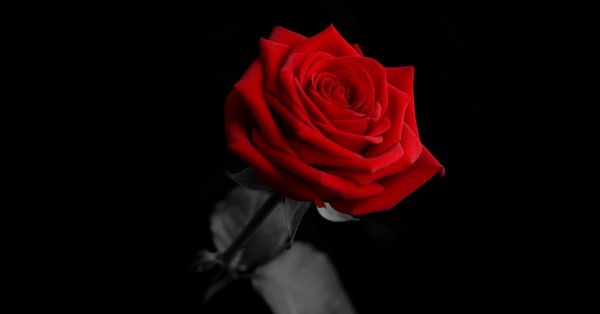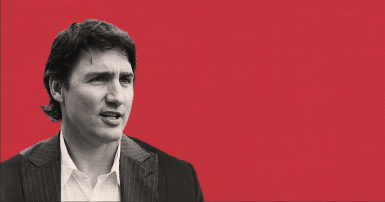 Liberal throne speech prioritizes tax cuts over pharmacare
CUPE is disappointed that the Liberal government's top priority won't be immediate help for Canadians who need it most – but a costly tax cut that benefits those that need it least.
Economic Directions - Winter 2020
Check out the latest economic trends at a glance.
| | |
| --- | --- |
| Economic growth | The Bank of Canada projects that real Gross Domestic Product will only grow by 1.5 per cent for 2019, citing low commodity prices and global trade conflicts. The bank expects slightly higher growth of 1.7 per cent for 2020 and 1.8 per cent for 2021. |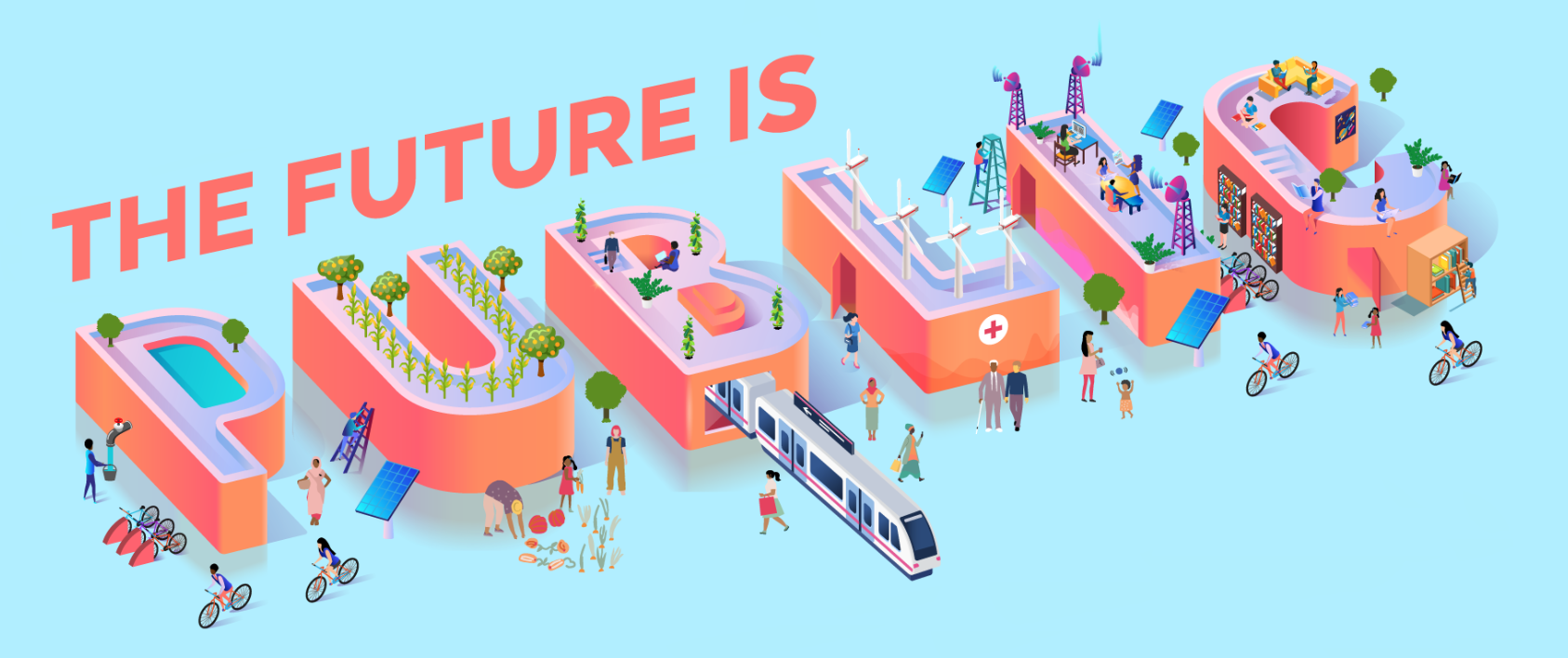 CUPE talks pensions and ending privatization at international conference
This week in Amsterdam, progressive voices from across the world including labour leaders, researchers, and grassroots activists, are coming together to talk about bringing public services back in house.
International Day for Persons with Disabilities
People with disabilities experience higher rates of poverty, unemployment, discrimination, incarceration, harassment and violence. Those marginalized by racism, sexism, homophobia or transphobia face additional barriers and harm.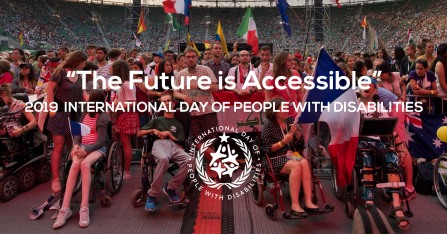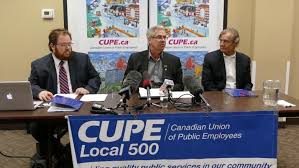 CUPE 500 speaks out against cuts at Winnipeg City Hall
CUPE Local 500 presented to all Standing Policy Committees at Winnipeg's City Hall this week, with one message: Winnipeggers will not accept cuts to public services, programs, or staff.
"This is an historic moment for our City," CUPE Local 500 President Gord Delbridge told City Councillors at the Standing Policy Committee on Protection, Community Services and Parks on Wednesday.
Many CUPE education support workers not safe in Saskatchewan schools
The CUPE Education Workers' Steering Committee has released a new report highlighting the increasing levels of violence facing workers in the K-12 education sector.  Over 1,000 CUPE education support workers from across Saskatchewan participated in a confidential violence survey.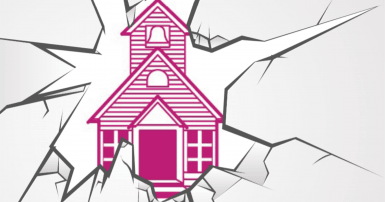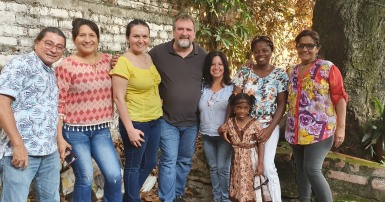 Courage and resilience in Colombia
In October, I had the opportunity to visit Colombia on a CUPE delegation to meet with two incredible organizations that we partner with through CUPE's Global Justice Fund.
Stand! a movie musical opens across Canada on Friday, November 29th – Get your tickets today
With much gratitude to the labour movement, Stand! a movie musical will have its Canada-wide release at select Cineplex theatres on Friday, November 29.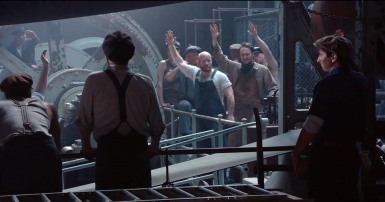 Manitoba Throne Speech threatens public education, child care, and continues to hurt front-line health care
The Manitoba Throne Speech offers little reassurance that the provincial government will support public education and child care.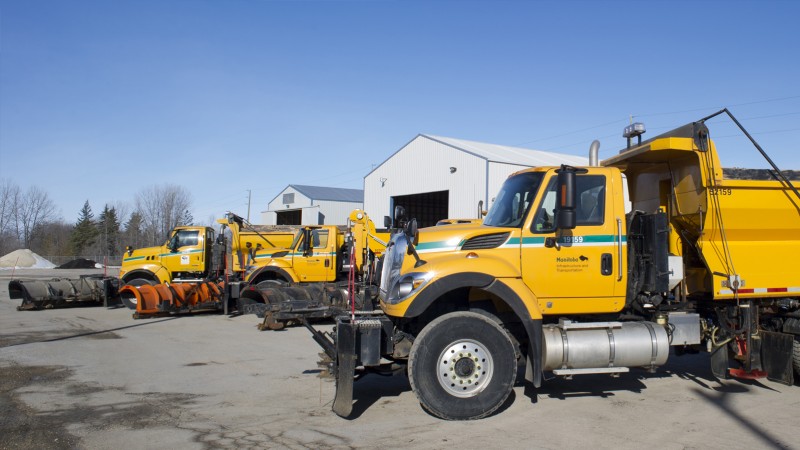 Privatizing highway snow clearing will put public safety at risk: Gawronsky
As the Manitoba government continues down a risky path of privatizing public services, MGEU President, Michelle Gawronsky says that further privatization and cuts at Manitoba Infrastructure and the province's Vehicle and Equipment Management Agency (VEMA) raise significant safety concerns heading into winter.
Abe Araya Elected as President of CUPE Manitoba
Delegates at the 2019 CUPE Manitoba Convention in Brandon elected Abe Araya as President of the province's largest union. Abe Araya comes from CUPE Local 110, representing custodians, maintenance, and painters at the Winnipeg School Division.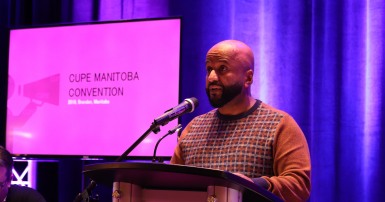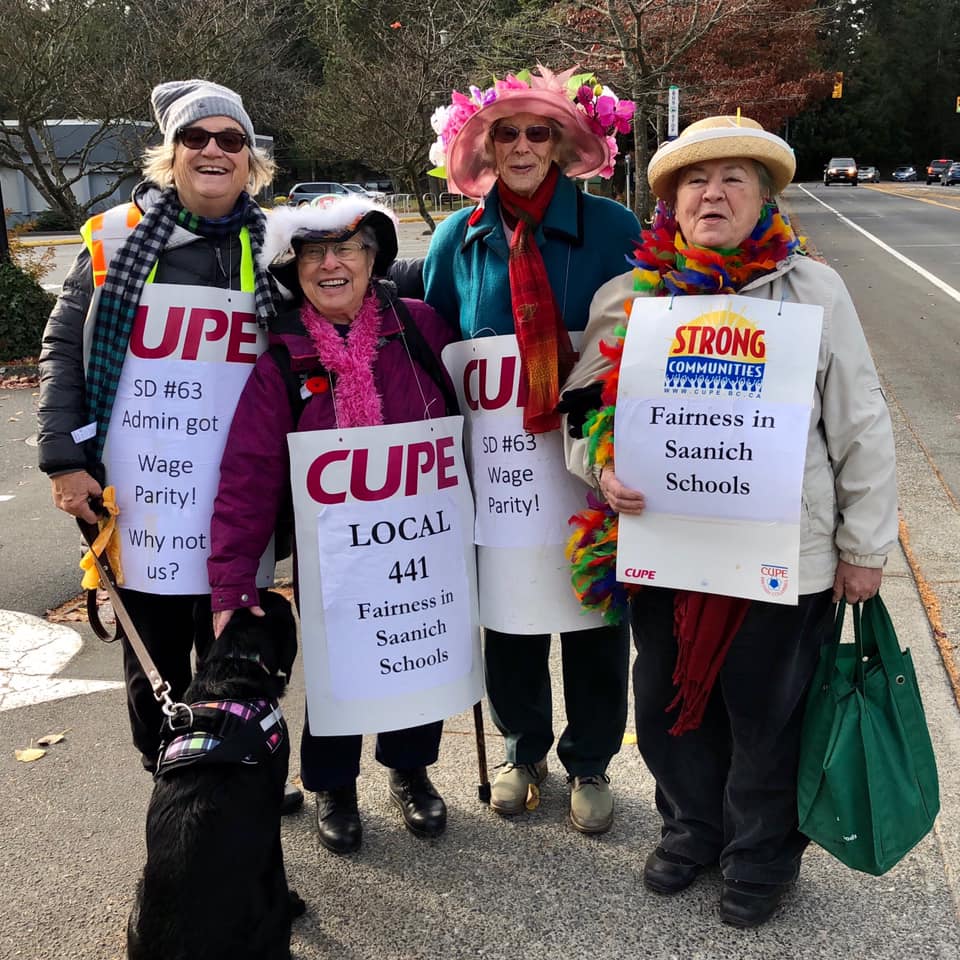 Parents in Saanich rally in support of striking CUPE members
CUPE 441 members are being joined on the picket line today by parents and their children. The community group "Families Rally to Support CUPE 441" have organized the event on Facebook. They will be holding a rally and walking the picket lines with CUPE members this morning from 9 to 11 am at Brentwood Bay School and at Sidney Elementary this afternoon from 12:15 to 2:45 pm.
Bill 124 is unconstitutional, unfair and unnecessary – it must and will be challenged
Ontario's provincial government has passed Bill 124, which empowers the Ford Conservatives to override collective bargaining and impose settlements that lock front line workers into wages that cannot keep up with inflation.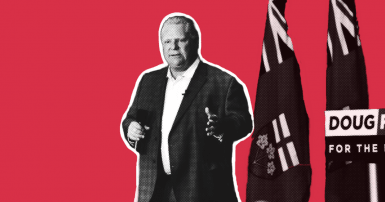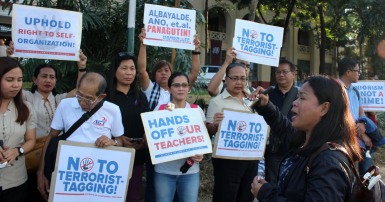 CUPE calls for action to end violence in the Philippines
People working to defend trade union and human rights in the Philippines are being targeted for their activism, and CUPE is calling for Canadian government action to help stop the violence and repression.
CUPE education workers ratify agreement that brings back services to students and jobs for workers
Education workers represented by CUPE in Ontario have voted to ratify a central collective agreement that guarantees the restoration of vital services to students and the return of 1,300 support staff jobs in the province's schools.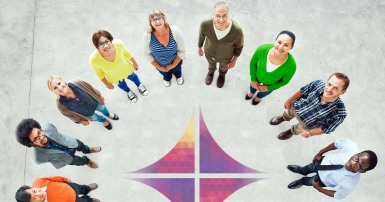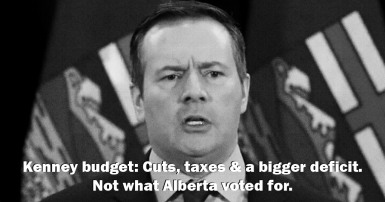 Budget low lights – how Jason Kenney's budget hurts everyone
During the Alberta provincial election this spring, Jason Kenney promised to 'maintain or increase' public services. His first budget breaks that promise.
CUPE begins Quebec education negotiations with focus on improving services
Last week, CUPE members in the Quebec education sector submitted proposals as bargaining began for a new collective agreement. Their demands focus on labour shortages, which result in a lack of services to pupils and students in the school boards and in CEGEPs.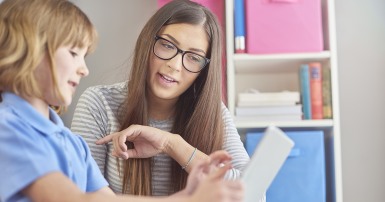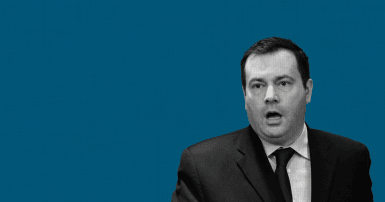 Cuts to education and health a betrayal of Jason Kenney's promise
During the provincial election this spring, Jason Kenney promised to 'maintain or increase' public services. Today's budget breaks that promise.
Kenney is not freezing spending on health care and education, cuts will come. They will come as costs increase and services are squeezed as a result. Doctor's fees and other contracts will have to be honoured, and that means money will be taken from front line services. Longer wait times, poorer care, fewer nurses with more patients is what we can expect.
Strategic Directions 2019-2021
Strategic Directions, adopted by the CUPE 2019 National Convention, outlines our union's broad priorities for the next two years.
It sets out how we plan to strengthen and grow our union and increase our bargaining power. United as a union and working with our community allies, we are a powerful force.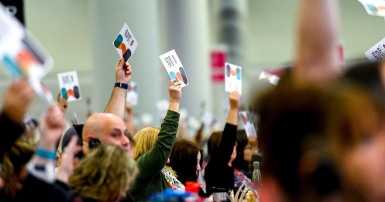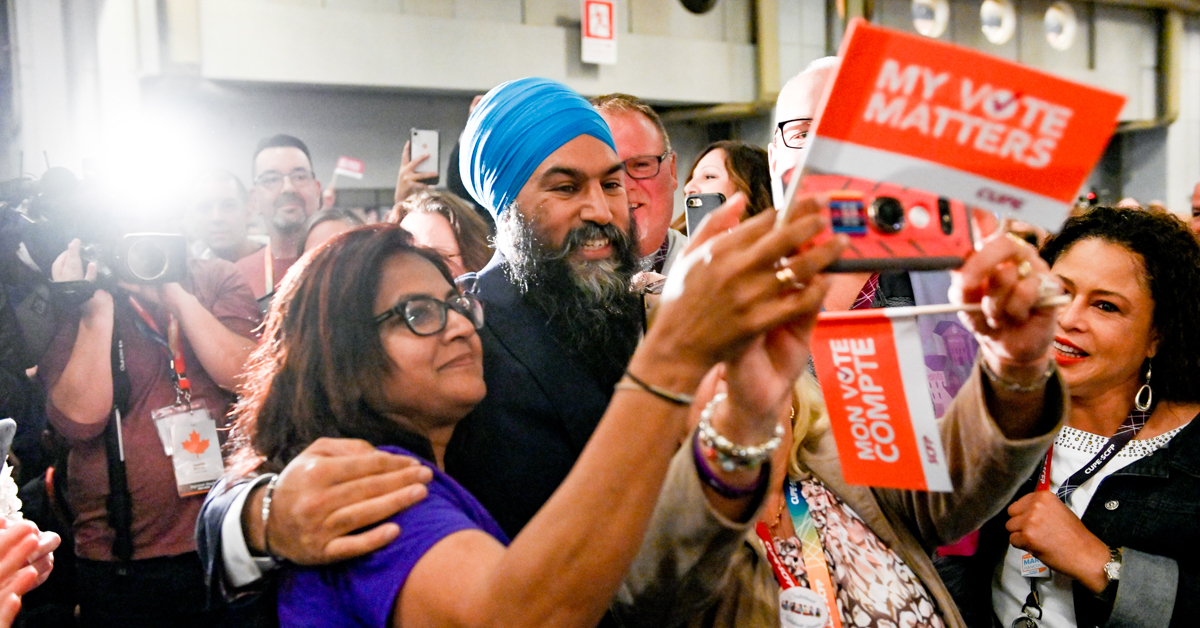 CUPE congratulates Jagmeet Singh and the NDP for their inspiring campaign
CUPE congratulates Jagmeet Singh and the NDP for their inspiring campaign. Canadians will be well served with that strong team holding the balance of power and keeping the Liberals on their toes.
CUPE will work with the NDP to make the sure that the new government respects its promises to Canadians. Justin Trudeau will have to translate his campaign commitments into meaningful actions to fight climate change, to create a public and universal pharmacare program, and to make life more affordable for Canadian families.
CUPE and the NDP will also work together to push the government to act to increase tax fairness and to strengthen public services.
We want to thank the CUPE members and staff who ran as candidates or volunteered during this election campaign. Their contribution to democracy and their defense of our progressive values are deeply appreciated.
Strategic directions – Building our power
Discussion on Wednesday focussed on increasing CUPE's political power, with some delegates calling for stronger and more frequent references to working with the NDP to help them get elected and re-elected.
One delegate suggested locals affiliate to the NDP – noting that it does not cost anything for them to do so. Another pushed for CUPE to help and encourage members to run for office and noted that members need to donate their own money to the NDP. One member backed up this sentiment saying, "we need to tell our members not to just support the NDP, we need to become the NDP."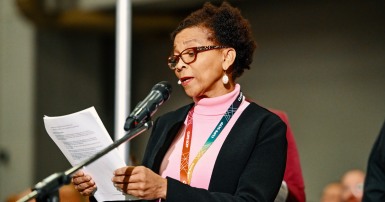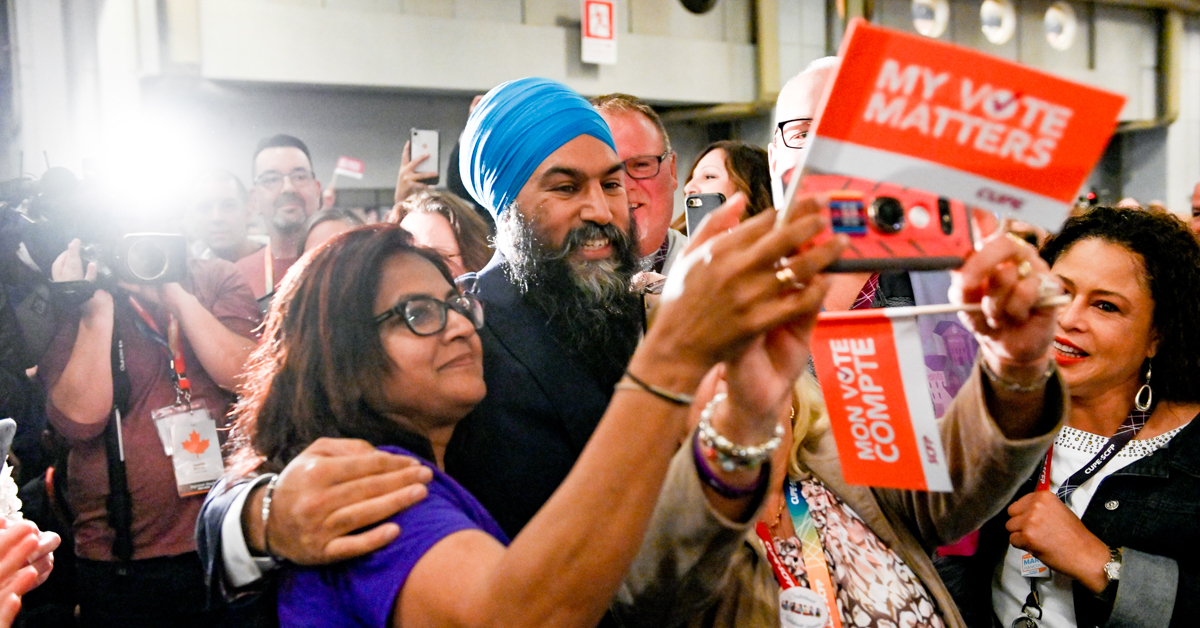 Jagmeet Singh brings Convention delegates to their feet
With the federal election less than two weeks away, CUPE members got an energetic start to their day with a rousing speech from NDP leader Jagmeet Singh.
Singh praised CUPE's and the NDP's shared history of fighting for workers and thanked the eight CUPE members and staff who are running for the NDP across Canada. And he took aim at the tax loopholes that corporations and the wealthiest have exploited under Liberal and Conservative governments.
Collective solutions needed for climate change
The fight against climate change and the struggle against socio-economic inequality go hand in hand, guest speaker Colleen Thorpe told delegates on Tuesday.
Thorpe, after a long career as a noted foreign correspondent, is currently the executive director and spokesperson of Équiterre. Highly influential in Quebec, this environmental organization aims to accelerate the transition to a greener society.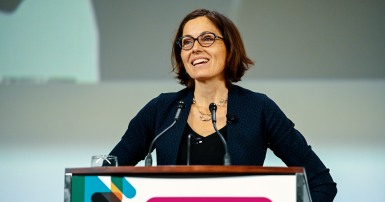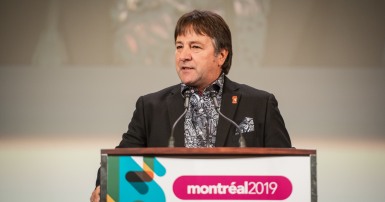 CUPE strike fund now exceeds $100 million
Thanks to careful financial management, a strong economy and steep membership growth, CUPE's revenues are increasing, National Secretary-Treasurer Charles Fleury told convention delegates on Monday.
''We have welcomed 50,000 new members since last convention. The result is more money for all three CUPE National funds,'' said Fleury.
In his keynote address to delegates this morning, CUPE National President Mark Hancock announced that CUPE is now more than 700,000 members strong.
"Workers know they can trust CUPE to amplify their voice on the job, to stand with them, and to fight for them," said Hancock, citing a strong national focus on organizing non-unionized workers as a key driver of CUPE's growth.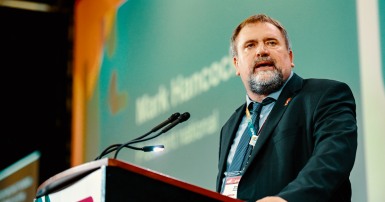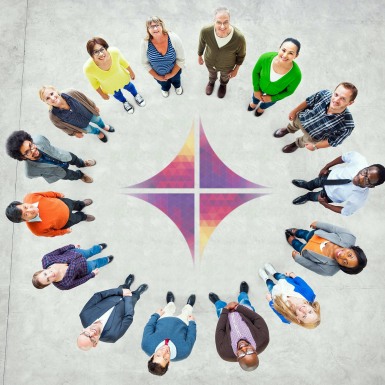 Province-wide strike averted as CUPE ON education workers reach tentative agreement
After an intensive weekend of negotiations, a tentative deal has been reached for a new central agreement, following talks between CUPE, the provincial government and the Council of Trustees' Associations.
The new deal secures services for Ontario students and improves working life for 55,000 education workers, who are represented in central bargaining by CUPE's Ontario School Board Council of Unions (OSBCU). The agreement also ends current work-to-rule job action by CUPE education workers and averts a province-wide strike that might have begun Monday.
CUPE National Convention Montreal 2019: Finding solutions together
CUPE members from across Canada continued the important conversations between workers in each of our sectors with our national sector meetings on Sunday. Members shared some of the challenges they're facing and how they're working together to find solutions.
Education sector faces cuts, staff shortages, tough bargaining 
Across Canada, most CUPE locals in the education sector are reporting hard fights with employers and provincial governments.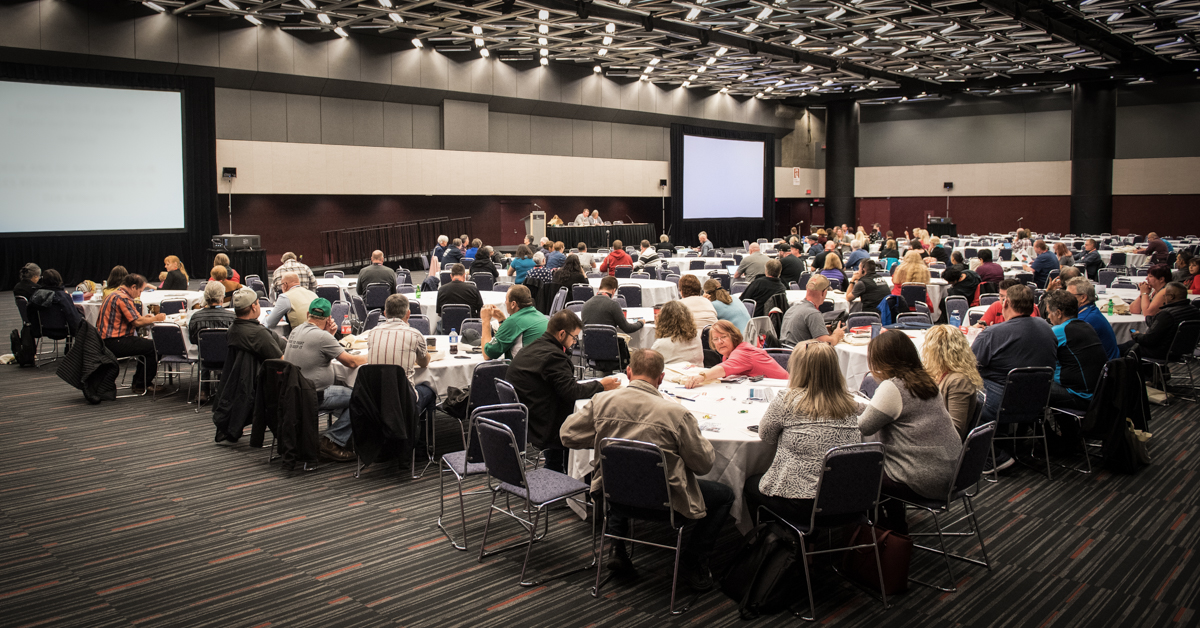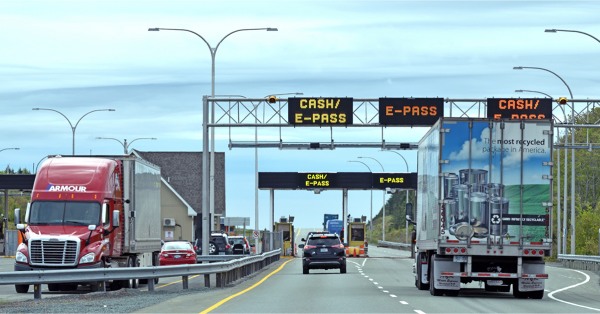 Gaps between the wages of CEOs and workers in the United States, and a CCPA study that looks at P3 failures in Nova Scotia.
Securing the best services for students is what job action is all about, say CUPE education workers
The countless hours of services and supports lost to Ontario students because of Ford government cuts are the focus of job action announced today by education workers represented by the Canadian Union of Public Employees (CUPE).
Representatives this morning issued the required five days' notice that puts them in a legal strike position on Monday, September 30. That is the date CUPE education workers will begin their work-to-rule campaign at 63 school boards across Ontario.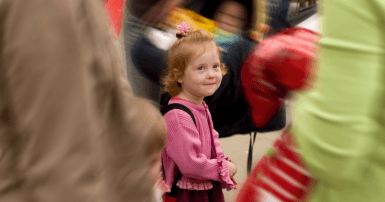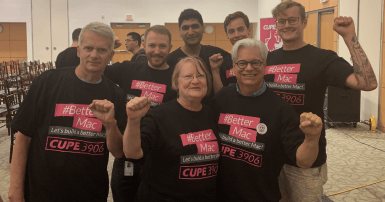 As McMaster education workers hold strike vote, support pours in from across Province
As education workers at McMaster University began voting today on whether to give their bargaining committee a mandate to take whatever steps they deem necessary to secure a fair collective agreement, support for the members of Unit 1 of Local 3906 of the Canadian Union of Public Employees (CUPE 3906-1) poured in from across the Province.
UNBC and TAs reach first collective agreement after "speedy" negotiation
The first collective agreement for CUPE 2278 teaching assistants at the University of Northern British Columbia (UNBC) has now been ratified by both parties, said the union.
Getting to the table was a long process that began last year but once there, a deal was reached after just four days of bargaining. The new local will be component 3 of CUPE 2278.
"We were pleasantly surprised by the speed of the negotiations," said Andrew Guest, the chair of the bargaining committee. "We met and it was very collegial and constructive. It was important for both sides to change the nature of the relationship between TAs and the university, and reach a new kind of relationship," said Guest.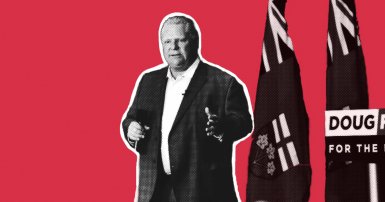 Hamilton hospitals funding cuts will climb to $255M by 2023 under Ford Conservatives
Patient access to hospital care and services will be greatly diminished if the Doug Ford Conservatives move forward with future funding cuts to health care that in 2023, will climb to $255 million for Hamilton's hospitals. 
Looking at detailed fiscal information from Ontario's financial accountability office and the provincial Conservatives own budget numbers, CUPE and its hospital division, the Ontario Council of Hospital Unions (OCHU/CUPE) have released projections for the huge bedding, staffing and funding shortfalls ahead for Ontario's hospitals.
This Labour Day, let's #UniteAgainstRacism
This Labour Day, unions and community groups are mobilizing to send a solid anti-racism message: we will not be divided by racism from anyone, whether from political parties or far-right extremists.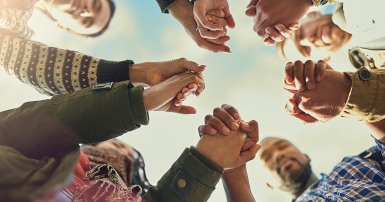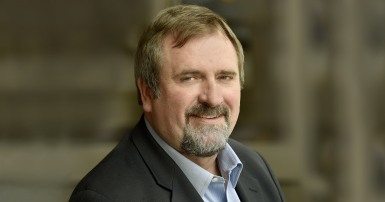 What's at stake for CUPE members in the October federal election
It feels like just a few months ago that we were in the election campaign that saw Stephen Harper's decade-long reign over Canada come to an end. But believe it or not, we're headed back to the polls on October 21st to elect a new government.
What's at stake for CUPE members in the coming federal election? What do CUPE members, their families, and their communities need from the next federal government?
Manitoba health care representation votes result in 9,000 new CUPE members
Union representation votes triggered by the Manitoba provincial government's Health Sector Bargaining Unit Review Act (HSBURA) resulted in significant change for health care workers in Manitoba.
 
CUPE is proud that health care workers in both the Facility Support and Community Support sectors in the Winnipeg Regional Health Authority, Southern Health – Santé Sud, and Northern Regional Health Authority chose CUPE to lead them into bargaining and represent them in the workplace.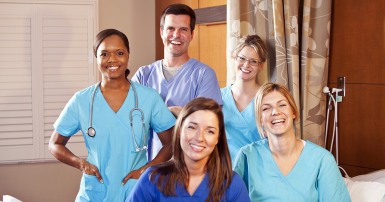 Manitoba health care representation votes conclude: CUPE wins vote in WRHA, Shared Health Community Support, Facility Support
Union representation votes triggered by the provincial government's Health Sector Bargaining Unit Review Act (HSBURA) resulted in significant change for health care workers in Manitoba.
CUPE is proud that health care workers in WRHA Community Support and Facility Support and Shared Health Community and Facility votes, including Home Care workers, chose CUPE to lead them into bargaining.
Manitoba health care representation votes conclude: CUPE wins vote in Southern Health – Santé Sud Community Support, Facility Support
Union representation votes triggered by the provincial government's Health Sector Bargaining Unit Review Act (HSBURA) resulted in significant change for health care workers in Manitoba.
CUPE is proud that health care workers in the Southern Health – Santé Sud Community Support and Facility Support votes, including Villa Youville, and Home Care and Community Programs, chose CUPE to lead them into bargaining.


Manitoba health care representation votes conclude: CUPE wins vote in Northern Regional Health Authority, both Community Support, Facility Support
Union representation votes triggered by the provincial government's Health Sector Bargaining Unit Review Act (HSBURA) resulted in significant change for health care workers in Manitoba.
CUPE is proud that health care workers in the Northern Regional Health Authority Community Support and Facility Support votes, including Home Care chose CUPE to lead them into bargaining.
Upper Canada District School Board hypocritical for prioritizing management jobs over services for students
The union that represents education workers at Upper Canada District School Board (UCDSB) is demanding to know why the board is advertising a new, high-paying management job just weeks after it slashed services for students by eliminating the equivalent of 140 full-time, front-line jobs.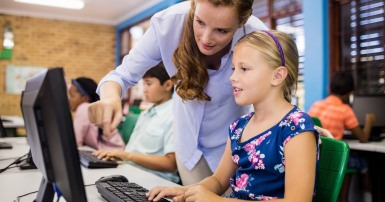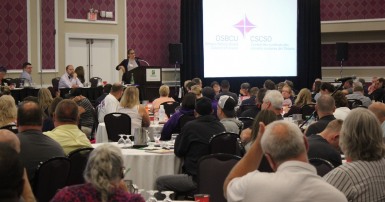 CUPE school board leaders endorse job action in defence of high-quality services for students
Hundreds of school board leaders from Ontario's largest union gathered near Toronto yesterday to give their resounding support for a job action plan that has at its heart the protection of education services for students.
Staffing cuts at Upper Canada District School Board herald a grim return to class for students in September
The final disturbing picture of cuts at Upper Canada District School Board (UCDSB), in Ontario, has education workers worried about the effect on students in the coming school year and wondering whether parents realize the consequences that reduced services in schools will have for their children.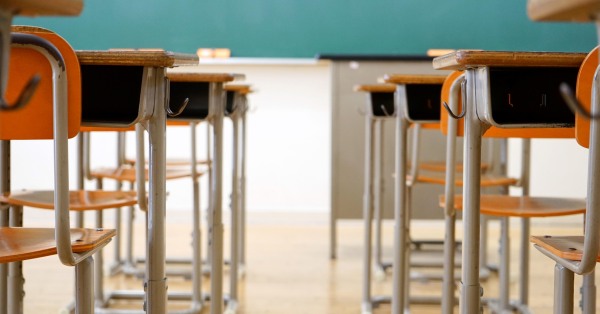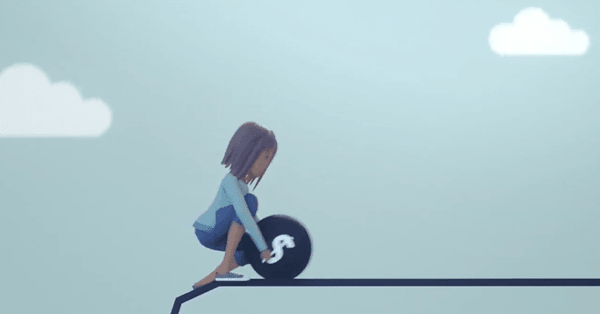 Education shouldn't be a debt sentence
After 25 years of government cuts, tuition fees for higher education have tripled. Students can no longer pay tuition with a summer job. They have to navigate complex student aid programs and take out loans. We need governments to work together to reduce student debt. Watch and share this video to spread the message!
How to fix post-secondary education
Accessible, high quality post-secondary education is essential for a vibrant economy and a fair society. The federal government must become a real partner again: by adopting a Post Secondary Education Act, by increasing funding to the provinces for higher education, by working with the provinces to eliminate tuition and make education accessible, by reducing the influence and control of corporations, by strengthening the public system. The time has come. Let's demand action from the federal parties.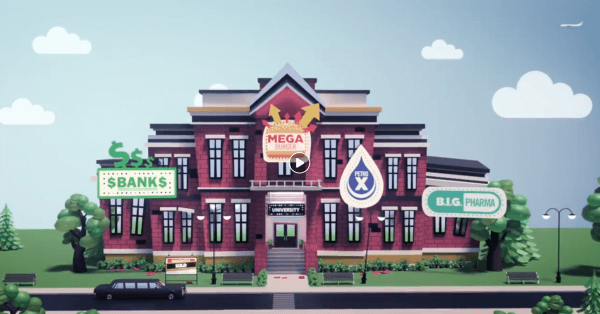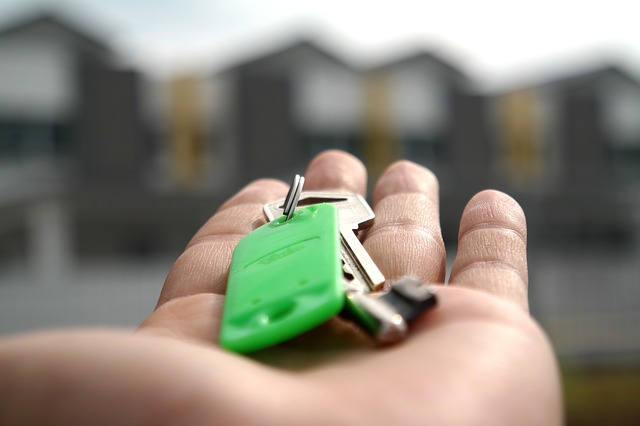 Minimum wage workers can't afford rent in most communities
The cost of rent is unaffordable for minimum wage workers in much of Canada, according to a report released last week by the Canadian Centre for Policy Alternatives (CCPA). So it's no surprise that affordable housing is a top concern in a recent Federation of Canadian Municipalities poll, or that it's a major issue in the federal election.
A full-time minimum wage worker could afford to rent a one-bedroom apartment in only 70 of the 795 cities reviewed in the CCPA report. The cost of renting apartments in Canada is simply out of reach for many workers.  
CUPE 650 votes in favour of strike action, joining CUPE 3766 to tell Regina Public School Division: "Our schools work because we do"
For the second time in less than three weeks, workers of the Regina Public School Division have voted overwhelmingly in favour of job action. In a meeting held July 17, 2019, members of CUPE 650 voted 93 per cent in favour of a strike mandate. Members of CUPE 3766, who also work at the Regina Public School Division, recently approved a similar vote by 95 per cent.
CUPE 650 represents 175 Maintenance and Tradespeople in the Regina Public School Division.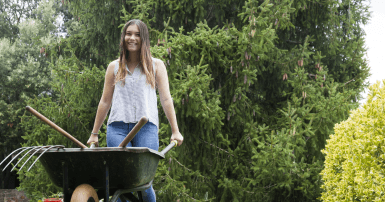 Underpaid student employees: Sherbrooke blue-collar workers take action
Exasperated at seeing the City of Sherbrooke underpaying its student employees, CUPE 2729 submitted an application for certification to the Administrative Labour Tribunal last July 18 for the purpose of including the students in its collective agreement.
CUPE joins disability rights groups in celebrating the new Accessible Canada Act
On June 21, 2019, the Accessible Canada Act (Bill C-81) became law. This comes after years of activism by disability justice advocates, who pushed hard for meaningful federal laws to make sure persons with disabilities can exercise their full human rights.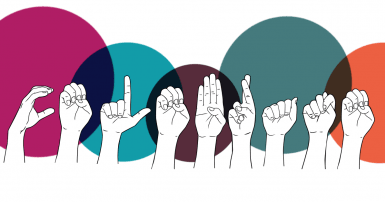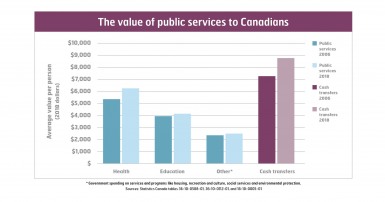 Study highlights value of public services
We all rely on public services, and now Statistics Canada has put a number on exactly how much value we get from public spending on health care, education, and other public services like housing, recreation and culture. The study found that the benefits of public services averaged $12,500 per person in 2018.
CUPE 3766 strike mandate sends strong message to Regina Public School Board
Education support workers in the Regina Public School Division have voted 95 per cent in favour of job action. The local has been bargaining for over two years, and little progress has been made.
"The Regina Public School Board continues to push concessions that will hurt our members," said Jackie Christianson, president of CUPE 3766. "They are attacking our health and dental benefits, our severance/retirement gratuity, and trying to limit our ability to present grievances to the Board of Trustees."
The Regina Public School Division is pushing a two-year wage freeze and paltry wage increases in years three to five.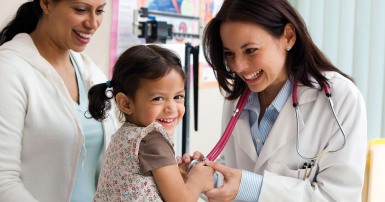 New report shows public, not private, solutions are the way forward for health care in Canada
Canadians cherish our public health care, but in 2019, funding cuts and an aging population are putting increased pressure on the system. Provincial spending cuts have whittled services down to the core and CUPE members working in health care can see the results of these cuts every day on the job. In turn, problems of understaffing and increased wait times heighten the perception that private, for-profit services are the only solution to the problems our public system is facing.
The hidden cost of 'balanced' budgets
Lately, provincial politicians have been talking up the need for balance. They say we need to 'streamline' services and ensure 'sustainable' finances for the future. But they don't talk about weighing the costs and benefits of cutting services compared to increasing borrowing or raising revenue through taxes. And they definitely don't mention how tax cuts make "balance" even harder to achieve.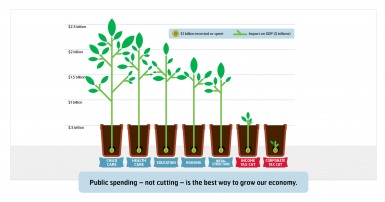 Canada's unions mark National Indigenous Peoples Day by calling for further action towards reconciliation
This National Indigenous Peoples Day, Canada's unions say action on reconciliation must become an urgent national priority.
Earlier this month, the National Inquiry into Missing and Murdered Indigenous Women and Girls (MMIWG) released its final report, including 231 Calls for Justice to address the alarming rate of violence against Indigenous women, girls and 2SLGBTQQIA people. To date, no implementation plans have been outlined to address these Calls for Justice.
CUPE members honour the 100th anniversary of the Winnipeg General Strike
CUPE is proud to join with Manitoba's unions in celebrating the 100th anniversary of the Winnipeg General Strike. CUPE Manitoba sponsored a free public concert on Saturday, May 25th and joined the Solidarity Forever Parade, sponsored by UFCWLocal 832.
The CUPE Manitoba concert featured artists Sierra Noble, James Keelaghan, David Rovics, Heather Bishop, Maria Dunn with Shannon Johnson, Red Moon Road, Nathan Rogers, and Joe Jencks.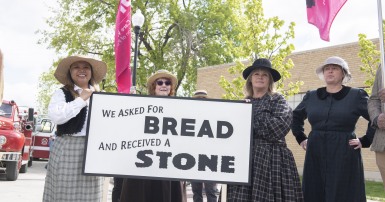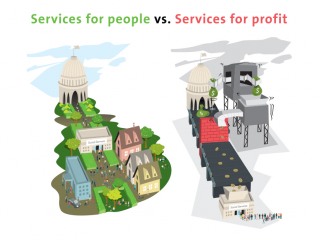 Liberals move ahead with plan to let investors profit from social needs
The federal government is moving forward with plans to let investors profit from social needs and community challenges.
The Liberal government is spending $50 million to open organizations up to for-profit investment in vital services and projects. It's part of the plan to unroll $755 million in seed funding for "social financing" to charities, non-profit groups and other organizations serving a social purpose.
Unions are a force for good in the country: BC Minister of Labour
Addressing the CUPE Western Municipal Conference, BC Minister of Labour Harry Bains highlighted the stark differences between the western provinces in their approach to affordability and employment rights.
"Benefits and rights earned through hard work can be taken away with the stroke of a pen, and where this has occurred it is motivated by ideologically-driven governments who are seeking to make money for their friends and supporters," said Bains.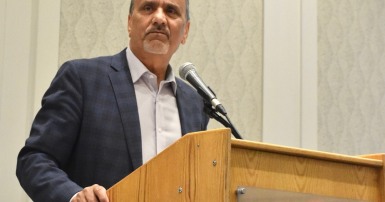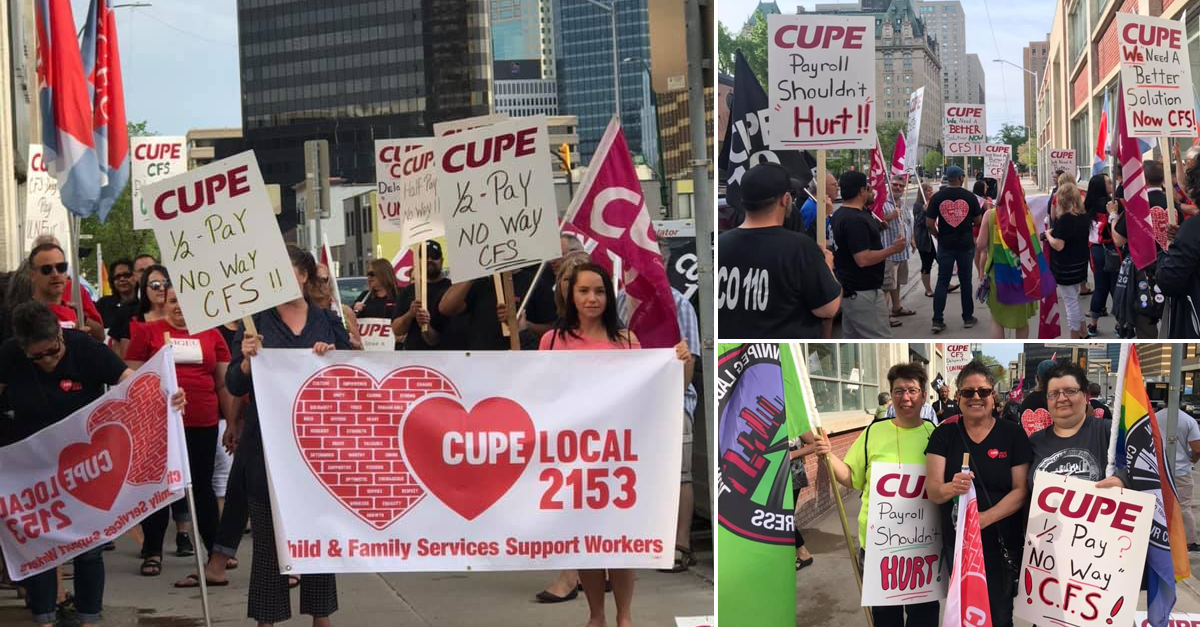 Province of Manitoba causing CFS workers to endure massive delay in pay next month
Manitoba's support workers at Child and Family Services (CFS) in Winnipeg and Eastman held a rally Friday to protest a plan that will reduce their pay by at least half in the month of July. The protest was held in front of the CFSEmergency Placement Resources office.
Ford government's attack on workers' rights a continuation of assault on the people of Ontario
Legislation tabled yesterday at Queen's Park that would violate public employees' right to engage in free collective bargaining is a continuation of the Ford government's assault on the people of Ontario, said the leader of the Ontario Division of the Canadian Union of Public Employees.
Fred Hahn made the comments yesterday after the government tabled so-called 'wage restraint' legislation that will affect union and non-union employees.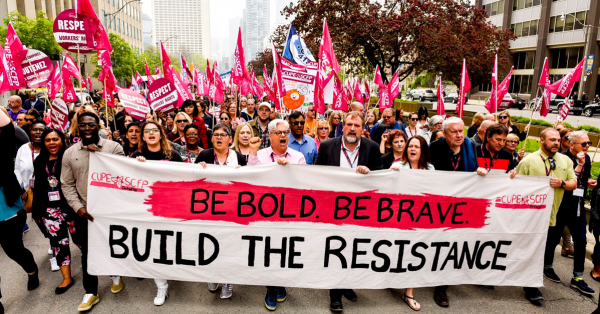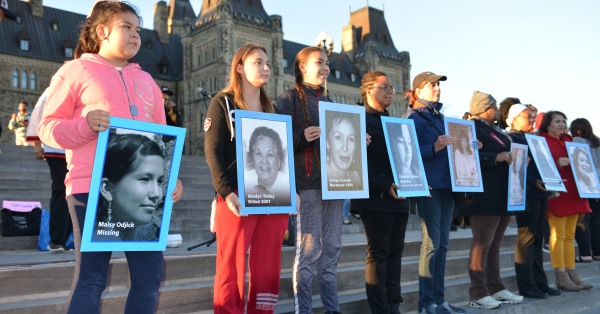 Final report of MMIWG inquiry calls for justice
After 24 hearings, over 2,280 witnesses and thousands of hours of testimony, the National Inquiry into Murdered and Missing Indigenous Women and Girls concluded that "we live in a country whose laws and institutions perpetuate violations of fundamental rights, amounting to a genocide against Indigenous women, girls and 2SLGBTQQIA people," explained the Inquiry's Chief Commissioner, Marion Buller.
CUPE advocates against violence in health care in front of federal committee
This Tuesday, CUPE testified to the House of Commons Standing Committee on Health about the critical issue of violence faced by workers in the health care sector.
The purpose of the committee is to help develop recommendations to the federal government so it can, in partnership with the provinces and territories, improve violence prevention in the health care system (especially in hospitals, long-term care facilities, and home care).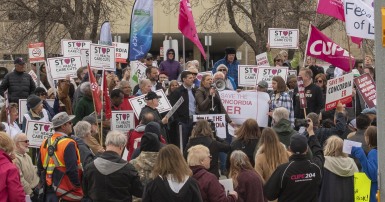 Urgent Care at Concordia response to community mobilizing: now it's time to end the chaos in health care
It's time to end the chaos in health care says CUPE 204 President Debbie Boissonneault, in response to the government's announcement that the Concordia Hospital Emergency Room will be converted to an Urgent Care Centre within the next five weeks. CUPE 204 represents 7,000 health care workers across Winnipeg.
Government cuts hitting Saskatoon Public Schools again
This week, families across Saskatoon learned that the Sask. Party's refusal to properly fund Saskatchewan's classrooms is again causing more support workers to be taken out of their children's schools and thrown out of work.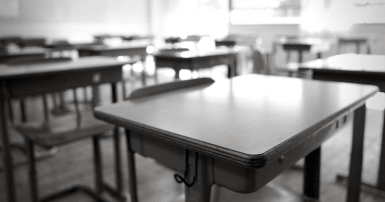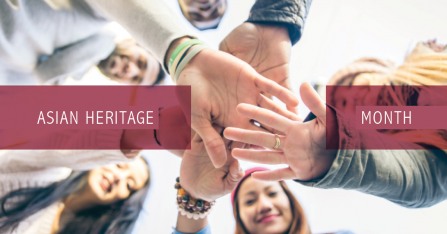 Asian Heritage Month has been celebrated across Canada since the 1990s and was officially recognized by the federal government in May 2002. Every year at this time, CUPE celebrates the contributions that members of Asian communities have made to Canada.
Merger of Air Canada and Transat: CUPE will hold the new employer accountable
The union representing Air Canada's and Air Transat's flight attendants will hold the new employer accountable for promises made to employees if a merger agreement is finalized.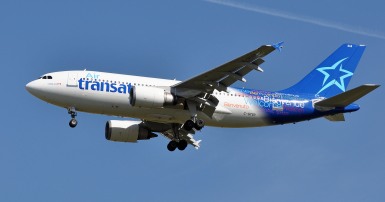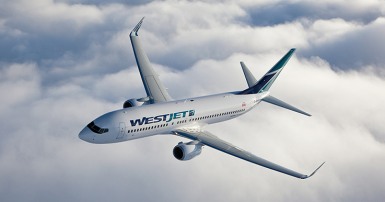 CUPE response to Onex deal
The union representing almost 4,000 cabin crew members at WestJet and Encore expressed guarded optimism about the company's sale to Onex.  However, CUPE4070 President Chris Rauenbusch expressed some concern about the future of the employee share holder plan.
CUPE members fight to stop the health care cuts in Manitoba, rally to save the Concordia Hospital Emergency Room
CUPE members joined hundreds of residents from Northeast Winnipeg on May 8th to protest the government's plan to close the Concordia Hospital Emergency Room. The protest was organized by the Save the Concordia ER coalition of community members and the Manitoba Health Coalition.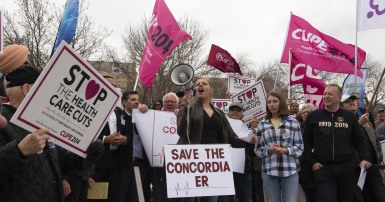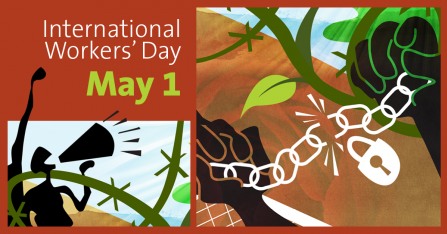 CUPE marks International Workers' Day 2019
On May 1, workers around the world rally to honour the fight for an eight‑hour workday, and to call for decent work, dignity and respect. CUPE recognizes International Workers' Day, or May Day, in solidarity with millions of workers.
Earth Day, April 22, 2019
On Earth Day 2019, we reflect on the role of the public sector in a transition to a low carbon economy.
Public sector workers are directly affected by the increase in severe weather events. Municipal workers, emergency response workers, and energy workers must respond to these events, as well as maintain and repair critical infrastructure. Health care workers must deal with the growing health impacts of climate change.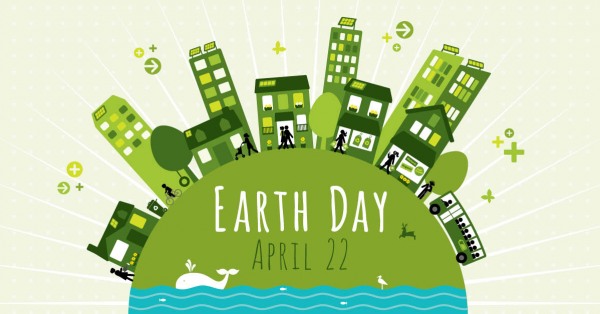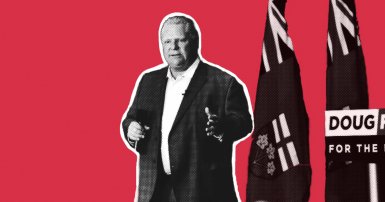 Doug Ford budget continues war on the poor
Despite a series of diversionary gimmicks and the standard 'for the people' rhetoric, the Doug Ford Tories have deepened their attacks with this Budget. Public services and the workers who deliver them will be targeted, hospital funding will increase below inflation and guarantee healthcare cuts.
CUPE files to represent WestJet Encore flight attendants
CUPE has filed an application at the Canada Industrial Relations Board to represent flight attendants at WestJet Encore.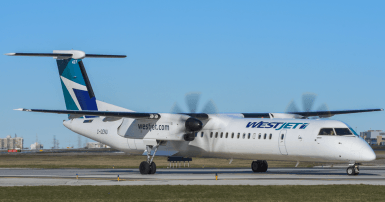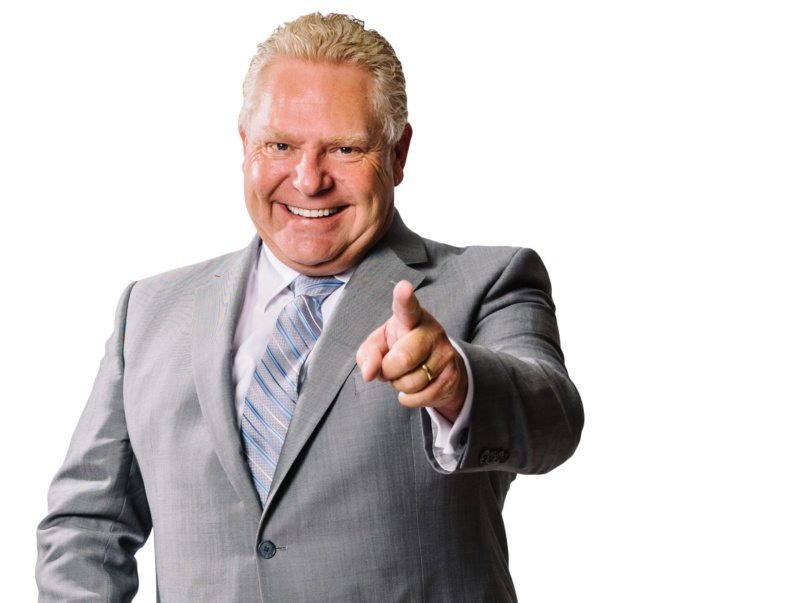 Ford government's budget offers only "fake" investments in education
Empty promises and meaningless phrases in the Ford government's budget announcement mask the true harm that will be done to Ontario's students and system of public education, said the leader of the council that represents 55,000 education workers in CUPE.
CUPE helps Winnipeg elect 'most progressive city council in a generation'
CUPE 500 scored a major victory in municipal elections this past November.
The local, which represents over 5,000 employees working at the City of Winnipeg, called on the city to become a living wage employer, and then elected a city council who would get the job done.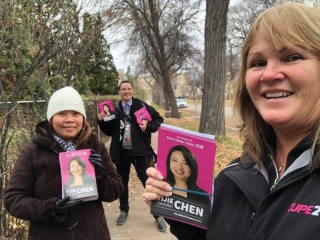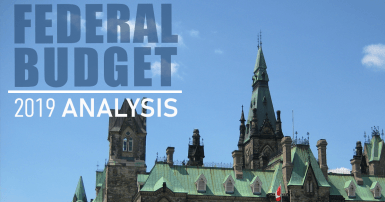 Budget 2019: Micro-targeted solutions for macro issues
Budget 2019 correctly identified many of the problems that are facing Canadians: lack of affordable housing across the income spectrum, skyrocketing costs of prescription drugs, the need for on-the-job experience for young workers and re-skilling for mid-career workers, the heavy burden of student debt, lack of retirement security for low income seniors, and the continued physical infrastructure needs of municipalities and First Nations communities. 
Like father, like daughter
Mylene Holmes is no stranger to the labour movement. Her father was a union man and activist back in the Philippines, working for the Marcelo Steel Corporation for 37 years.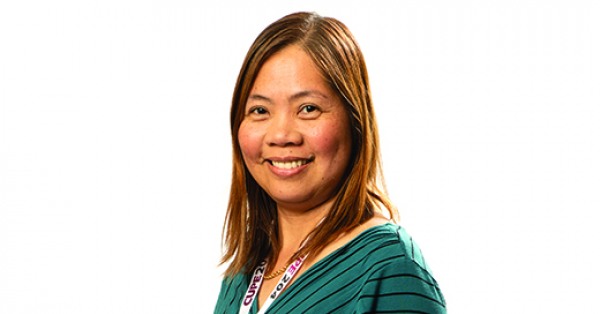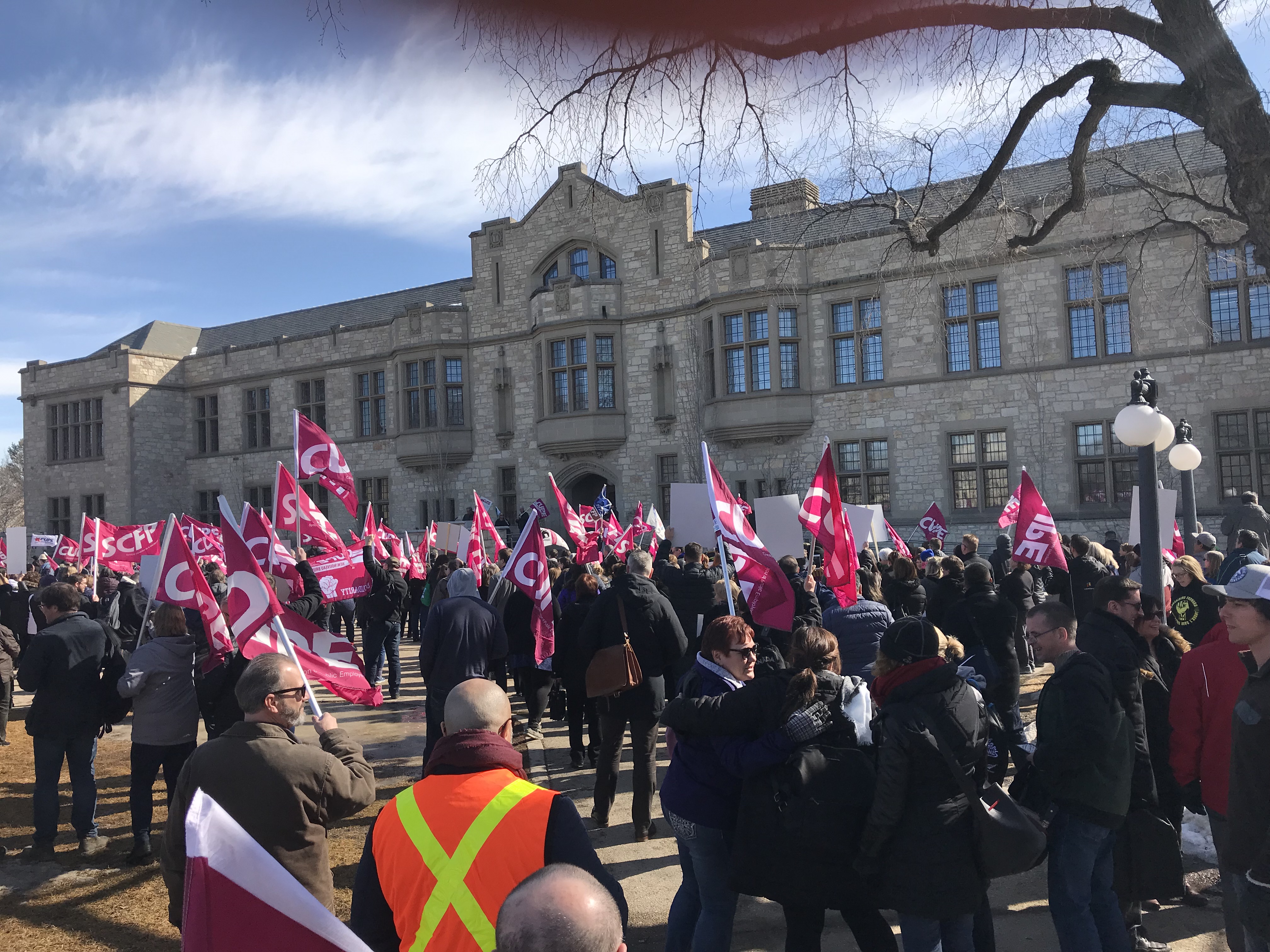 Rally outside U of S Board of Governors meeting demand a fair deal for CUPE 1975 members
Over a thousand CUPE members and supporters rallied today outside of the University of Saskatchewan's Board of Governors meeting to demand a fair deal for members of CUPE 1975.
Repetitive Strain Injuries
What are Repetitive Strain Injuries?
Repetitive strain injuries (RSI) are a family of injuries affecting tendons, tendon sheaths, muscles, nerves and joints. They cause persistent or recurring pains most commonly in the neck, shoulders, forearms, hands, wrists, elbows and lower limbs.