Provincial and national union news articles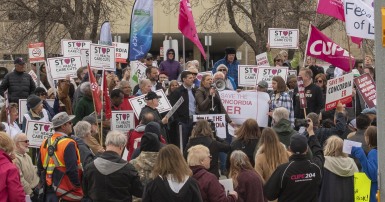 Urgent Care at Concordia response to community mobilizing: now it's time to end the chaos in health care
It's time to end the chaos in health care says CUPE 204 President Debbie Boissonneault, in response to the government's announcement that the Concordia Hospital Emergency Room will be converted to an Urgent Care Centre within the next five weeks. CUPE 204 represents 7,000 health care workers across Winnipeg.
Government cuts hitting Saskatoon Public Schools again
This week, families across Saskatoon learned that the Sask. Party's refusal to properly fund Saskatchewan's classrooms is again causing more support workers to be taken out of their children's schools and thrown out of work.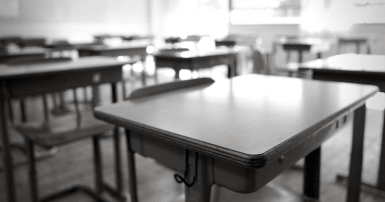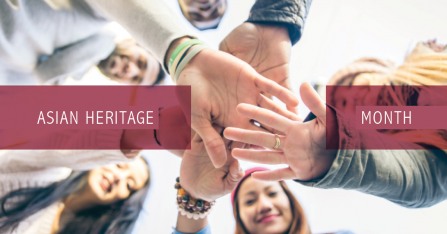 Asian Heritage Month has been celebrated across Canada since the 1990s and was officially recognized by the federal government in May 2002. Every year at this time, CUPE celebrates the contributions that members of Asian communities have made to Canada.
Merger of Air Canada and Transat: CUPE will hold the new employer accountable
The union representing Air Canada's and Air Transat's flight attendants will hold the new employer accountable for promises made to employees if a merger agreement is finalized.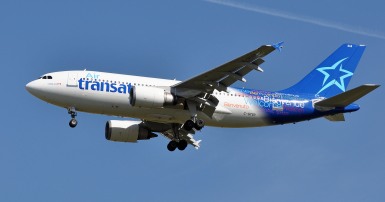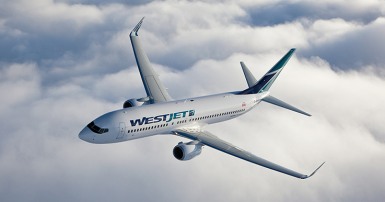 CUPE response to Onex deal
The union representing almost 4,000 cabin crew members at WestJet and Encore expressed guarded optimism about the company's sale to Onex.  However, CUPE4070 President Chris Rauenbusch expressed some concern about the future of the employee share holder plan.
CUPE members fight to stop the health care cuts in Manitoba, rally to save the Concordia Hospital Emergency Room
CUPE members joined hundreds of residents from Northeast Winnipeg on May 8th to protest the government's plan to close the Concordia Hospital Emergency Room. The protest was organized by the Save the Concordia ER coalition of community members and the Manitoba Health Coalition.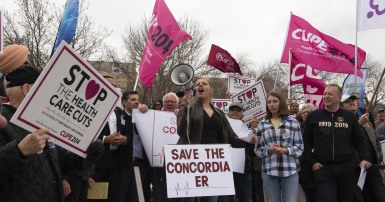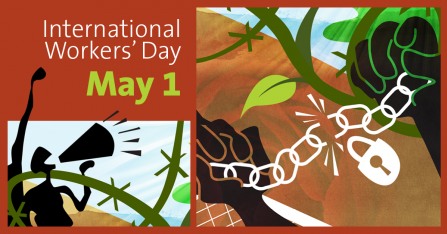 CUPE marks International Workers' Day 2019
On May 1, workers around the world rally to honour the fight for an eight‑hour workday, and to call for decent work, dignity and respect. CUPE recognizes International Workers' Day, or May Day, in solidarity with millions of workers.
Earth Day, April 22, 2019
On Earth Day 2019, we reflect on the role of the public sector in a transition to a low carbon economy.
Public sector workers are directly affected by the increase in severe weather events. Municipal workers, emergency response workers, and energy workers must respond to these events, as well as maintain and repair critical infrastructure. Health care workers must deal with the growing health impacts of climate change.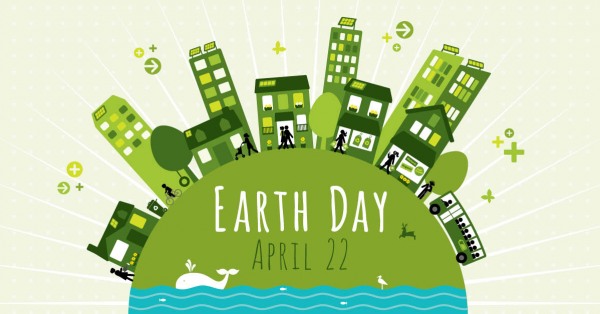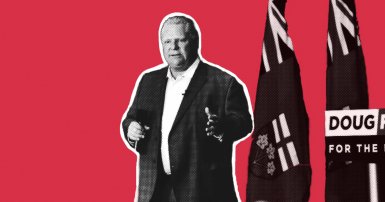 Doug Ford budget continues war on the poor
Despite a series of diversionary gimmicks and the standard 'for the people' rhetoric, the Doug Ford Tories have deepened their attacks with this Budget. Public services and the workers who deliver them will be targeted, hospital funding will increase below inflation and guarantee healthcare cuts.
CUPE files to represent WestJet Encore flight attendants
CUPE has filed an application at the Canada Industrial Relations Board to represent flight attendants at WestJet Encore.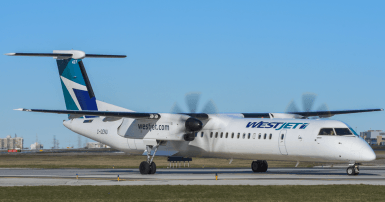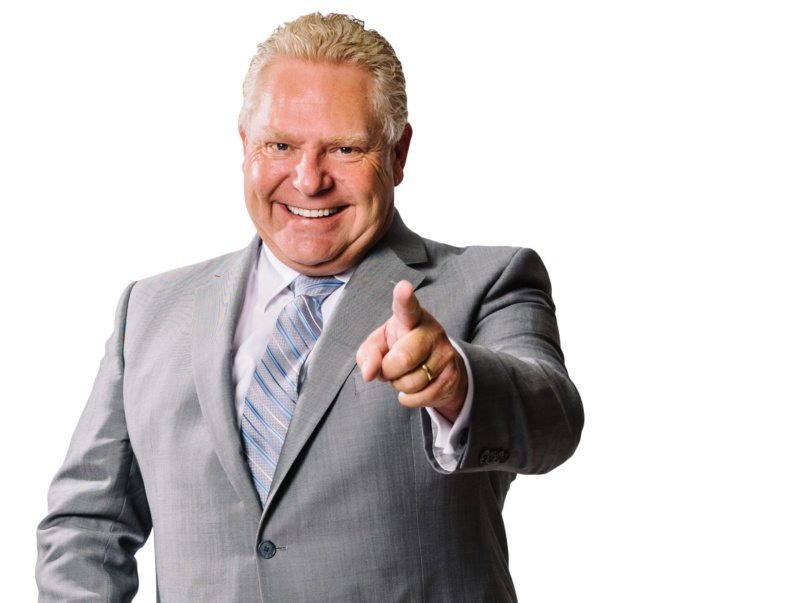 Ford government's budget offers only "fake" investments in education
Empty promises and meaningless phrases in the Ford government's budget announcement mask the true harm that will be done to Ontario's students and system of public education, said the leader of the council that represents 55,000 education workers in CUPE.
CUPE helps Winnipeg elect 'most progressive city council in a generation'
CUPE 500 scored a major victory in municipal elections this past November.
The local, which represents over 5,000 employees working at the City of Winnipeg, called on the city to become a living wage employer, and then elected a city council who would get the job done.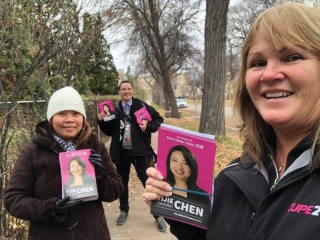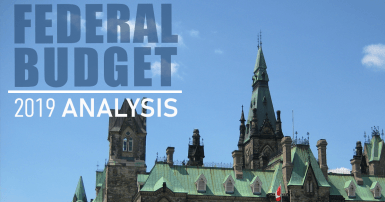 Budget 2019: Micro-targeted solutions for macro issues
Budget 2019 correctly identified many of the problems that are facing Canadians: lack of affordable housing across the income spectrum, skyrocketing costs of prescription drugs, the need for on-the-job experience for young workers and re-skilling for mid-career workers, the heavy burden of student debt, lack of retirement security for low income seniors, and the continued physical infrastructure needs of municipalities and First Nations communities. 
Like father, like daughter
Mylene Holmes is no stranger to the labour movement. Her father was a union man and activist back in the Philippines, working for the Marcelo Steel Corporation for 37 years.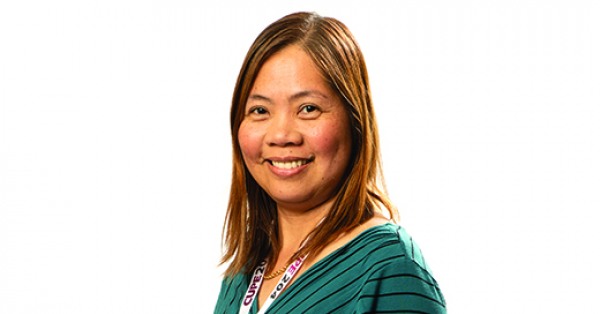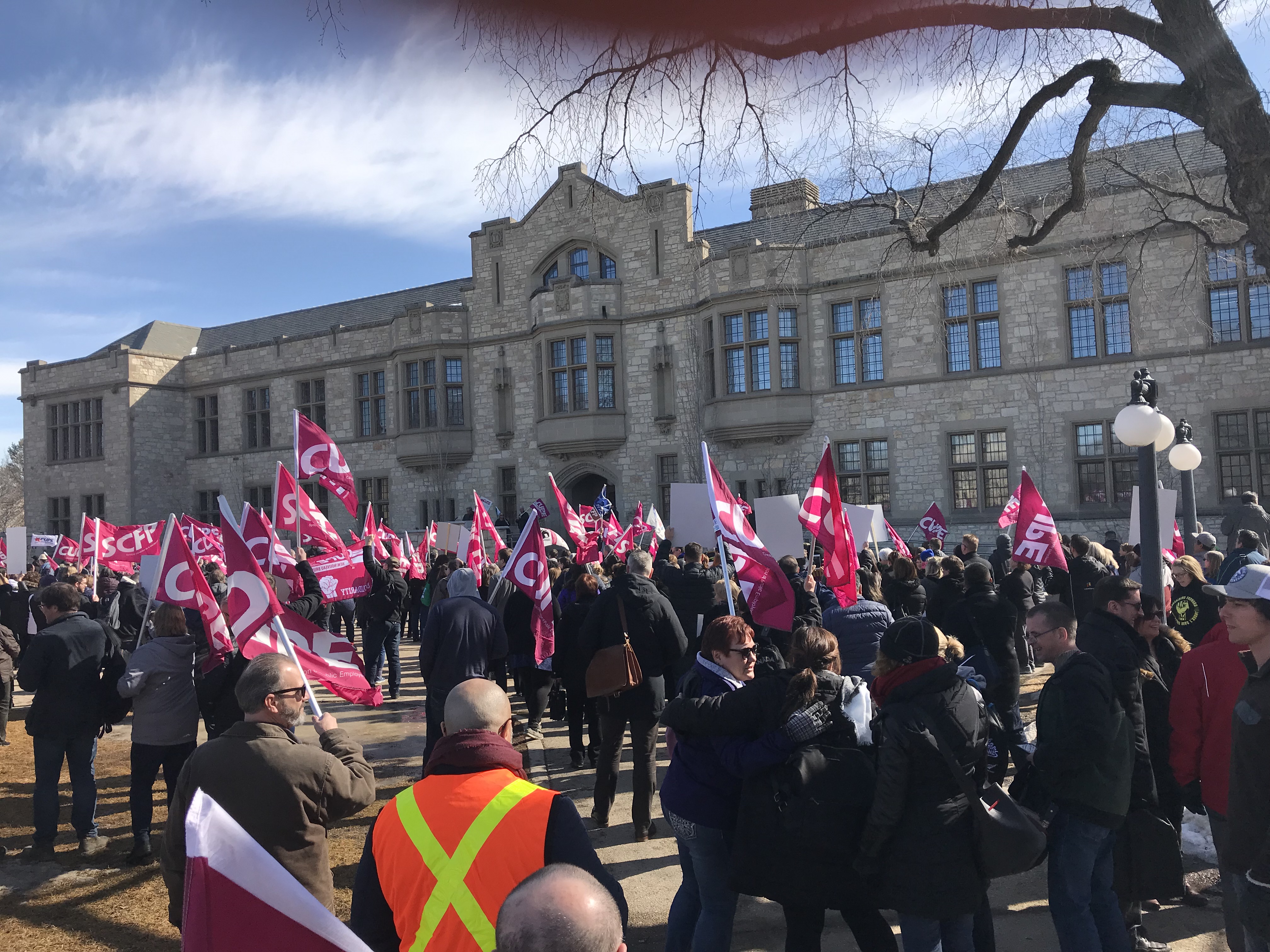 Rally outside U of S Board of Governors meeting demand a fair deal for CUPE 1975 members
Over a thousand CUPE members and supporters rallied today outside of the University of Saskatchewan's Board of Governors meeting to demand a fair deal for members of CUPE 1975.
Repetitive Strain Injuries
What are Repetitive Strain Injuries?
Repetitive strain injuries (RSI) are a family of injuries affecting tendons, tendon sheaths, muscles, nerves and joints. They cause persistent or recurring pains most commonly in the neck, shoulders, forearms, hands, wrists, elbows and lower limbs.