Information, bulletins and news specific to Local 744
CANCELLED DUE TO REAL AND POTENTIAL WEATHER CONDITIONS: The next General Meeting for members of Local 744 is on Saturday, January 18, 2020 at the ANAF #283 Hall (3584 Portage Avenue).
Call to Order is at 10:00 am. Come a little early for breakfast.
SAVE THE DATE:
On February 22, 2020 the Local is bringing back the WINTER THAW for members, retirees and guests. Dinner, entertainment and an evening of solidarity. More info to come soon.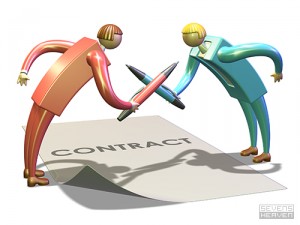 CUPE 744 Bargaining Update
April, 2019         
Our Collective Agreement has expired, and our National Representative has submitted Local 744's formal intent to bargain. The 2019 Bargaining Committee has been formed and trained. We are in the process of confirming the Local's proposals. We have not met with the employer at this point and no dates have been discussed or proposed. We are currently awaiting the outcome of a specific arbitration case in front of the Manitoba Labour Board which will have a direct impact upon our bargaining. While the Arbitrator has been selected, hearing dates have yet to be determined.
Another consideration is the increased likelihood of a provincial election being called this summer or fall. Any negotiations at this point are heavily influenced by the Pallister government's Bill 28 (The Public Services Sustainability Act). If the Conservatives loose the next election Bill 28 will no longer be a consideration.
Under Bill 28 we are not getting any wage or benefit increases for the next 2 years so there really is no point "rushing to the bottom".    
CUPE Manitoba raises red flags on Education Review
CUPE expressed concern for the potential changes coming to Manitoba's K-12 education system. CUPE fears the government is considering radical changes that have the potential to throw the education system into chaos, contemplating simultaneously eliminating elected school trustees, merging or eliminating school divisions and considering changes to the funding model for education in Manitoba. 
Manitoba school boards welcome public education review
Manitoba School Boards Association President Alan Campbell welcomed today's announcement of a long anticipated review of K-12 public education in the province, saying that it will provide an
opportunity for all Manitobans to share their thoughts about what they need and value in our school
system.