WELCOME TO CUPE LOCAL 744
We are the St. James Assiniboia School Division Workers Union, representing Maintenance Staff, Bus Drivers, Painters, Caretakers, Cleaners and Computer Technicians.
CUPE LOCAL 744 committed to fighting for members' rights
Local 744 has been around since 1958 and our primary purpose is to fight for the rights and benefits of our members. We help our members provide the highest level of service by ensuring they are treated fairly by the employer, are safe and healthy at work, and that they get fair pay and benefits for the services they provide.
We also advocate for better public services and improved employment conditions through activism within the labour movement. Local 744 is affiliated, and active with both CUPE Manitoba, CUPE's political arm in Manitoba, and the Manitoba Federation of Labour which is a division of the Canadian Labour Congress.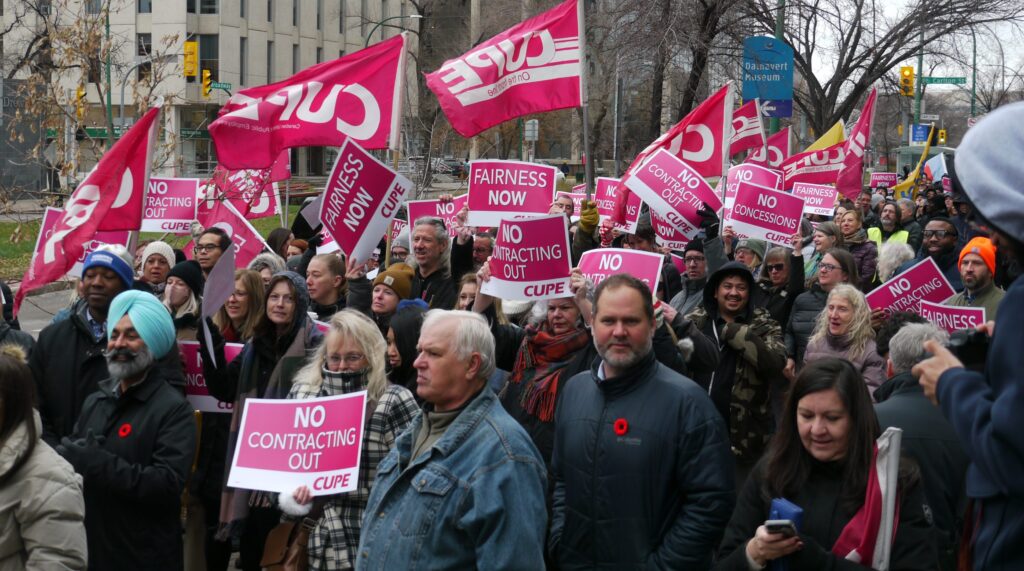 February is Black History Month
Black History acknowledgement is also a time for all Canadians to reflect and educate ourselves on the history of Black enslavement, discrimination and criminalization of people of African descent, and to remember that racism still exists.
CAMPAIGNS AND UPCOMING EVENTS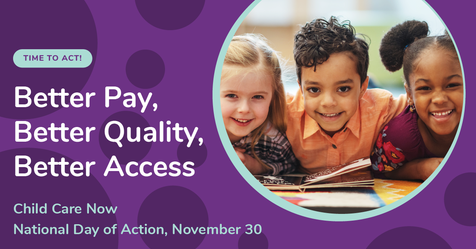 Child Care Now is dedicated to advocating for a publicly funded, inclusive, quality, non-profit child care system. Our organization is non-profit, membership-based and regionally representative.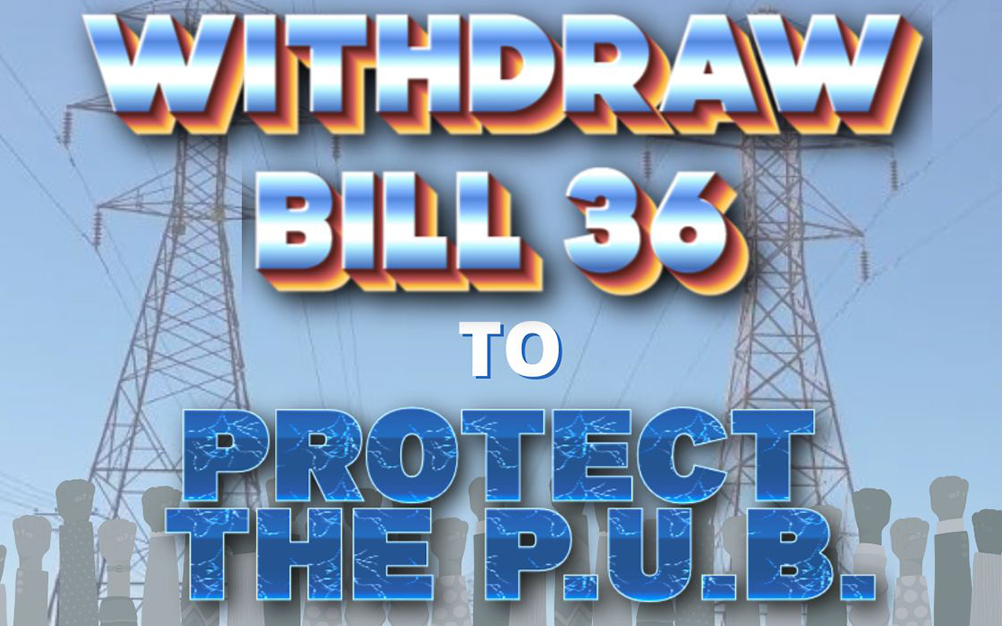 Things are not looking good in Manitoba. A healthcare system that is stressed to the point of breaking. A premier that refuses to engage with Manitobans and the Media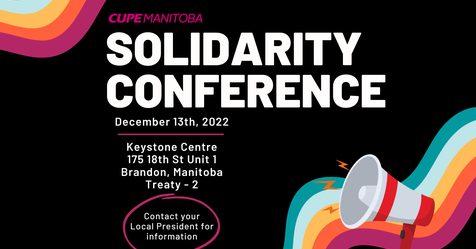 At the 57th Annual CUPE Manitoba Convention held in 2021, delegates passed a resolution to hold a Solidarity Conference in the Fall of 2022 to bring together local leaders to build unity within our Union.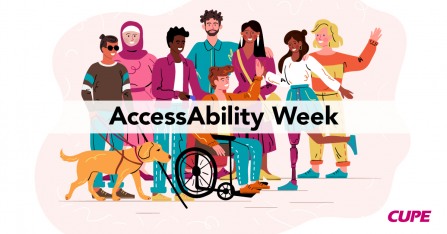 The United Nations established International Day of Persons with Disabilities. On this day we focus on the challenges and barriers that persons with disabilities experience – as well as their successes – in our workplaces, unions and communities.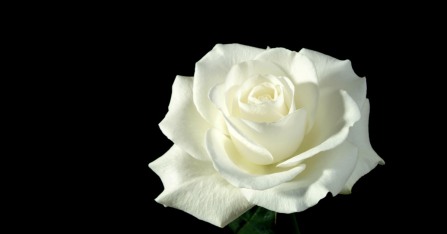 On December 6, we mark the anniversary of the 1989 École Polytechnique massacre, where 14 women were singled out and murdered in an attack motivated by the gunman's hatred of feminism and women. One of those women, Maryse Laganière, was a CUPE member who worked at the school.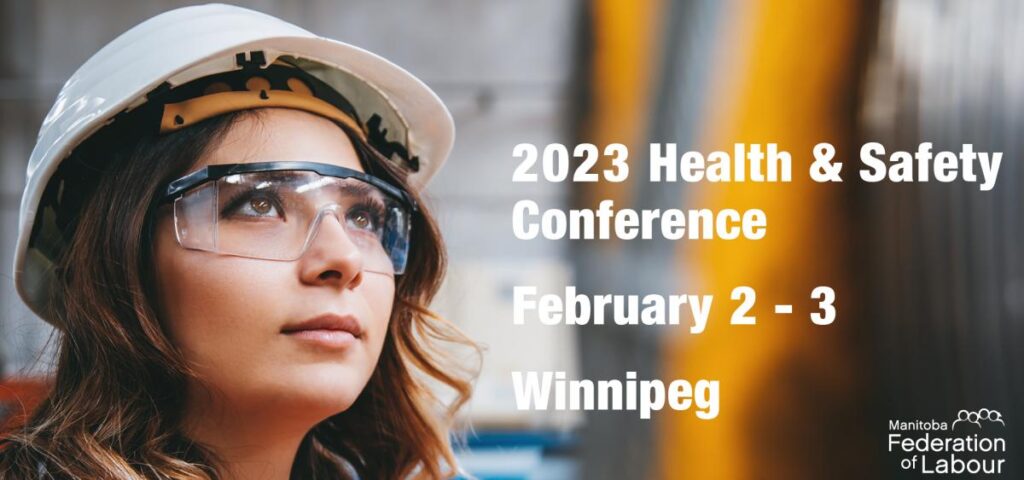 Keeping workers safe on the job has always been a top priority for unions and the fight for safe and healthy workplaces continues. The MFL Health and Safety Conference provides worker-focused education and tools to union activists to help them be more effective joint health and safety committee members and advocates for health and safety in the workplace.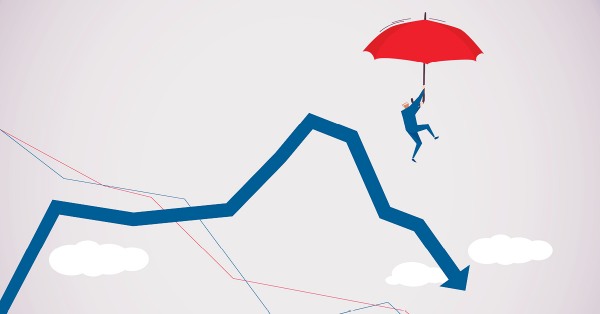 From groceries to gas to housing, the cost of living is skyrocketing. This increase in prices is called inflation. In 2022, the average inflation rate in Canada is expected to be 8%.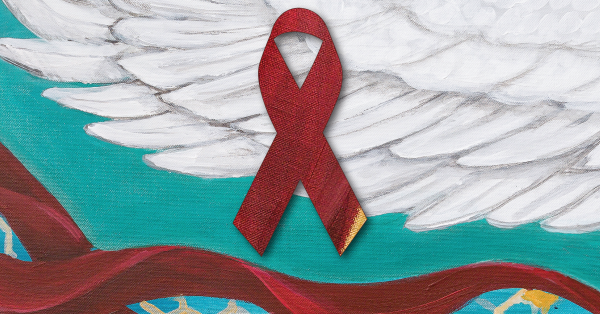 December 1 is World AIDS Day, and the start of Indigenous AIDS Awareness Week in Canada. On this day, CUPE renews its commitment to breaking down barriers for people with AIDS and HIV. Our union continues to support the global AIDS movement that struggles against discrimination and fights for improvements in public treatment programs.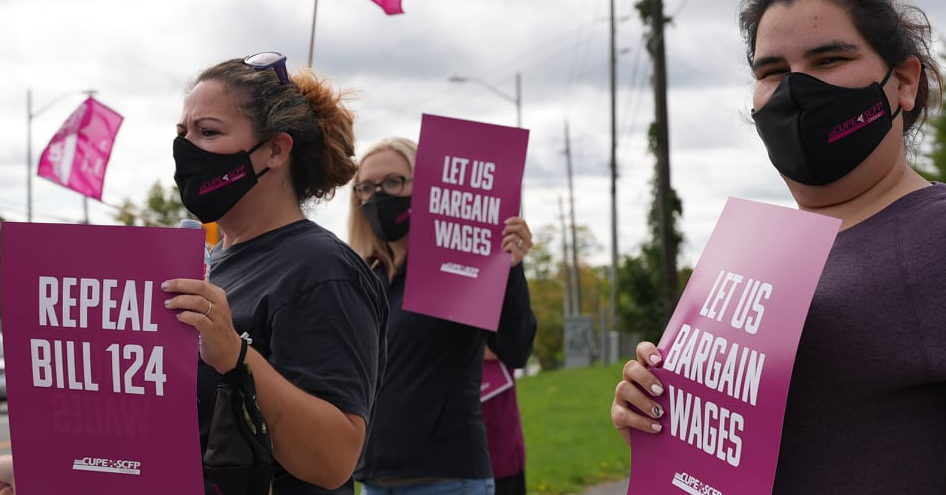 CUPE Ontario President Fred Hahn called the ruling by Justice Koehnen to strike down Bill 124 "a victory for Ontario's workers, who have been fully vindicated by this clear decision." The ruling finds that Bill 124 violates the Charter of Rights and Freedoms, including the right to free collective bargaining, as guaranteed under the Charter right to freedom of association.
GENERAL MEMBERS MEETING CALL
The next General Meeting for members of Local 744 will be on January 21, 2023.The meeting will be held at the ANAVets #283 Hall (3584 Portage Avenue). Call to Order is at 10 am.  Come a little early for breakfast on the Local.
When you need to innovate, you need to collaborate
ATTENTION TO ALL PARENTS
TELLING THE TRUTH ABOUT SANTA
Son: "Dad, I think I'm old enough now. Is there a Santa Claus?."
Dad: "Ok, I agree that your old enough. But before I tell you, I have a question for you. You see, the "truth" is a dangerous gift. Once you know something, you can't unknow it. Once you know the truth about Santa Claus, you will never again understand and relate to him as you do now. So my question is: Are you sure you want to know?"
Brief pause…
Son: "Yes, I want to know"
Dad: "Ok, I'll tell you: Yes there is a Santa Claus"
Son: "Really?"
Dad: Yes, really, but he's not an old man with a beard in a red suit. That's just what we tell kids. You see, kids are too young to understand the true nature of Santa Claus, so we explain it to them in a way that they can understand. The truth about Santa Claus is that he's not a person at all; he's an idea. Think of all those presents Santa gave you over the years. I actually bought those myself. I watched you open them. And did it bother me that you didn't thank me? Of course not! In fact it gave me great pleasure. You see, Santa Claus is THE IDEA OF GIVING FOR THE SAKE OF GIVING, without thought of thanks or acknowledgement.
When I saw that woman collapse on the subway last week and called for help, I knew that she'd never know that it was me that summoned the ambulance. I was being Santa Claus when I did that."
Son: "Oh."
Dad: "So now that you know, you're part of it. You have to be Santa Claus too now. That means you can never tell a young kid the secret, and you have to help us select Santa presents for them, and most important, you have to look for opportunities to help people. Got it?"
Help each other this Christmas🎄🎅 and…be kind ❤💕