WELCOME TO CUPE LOCAL 744
We are the St. James Assiniboia School Division Workers Union, representing Maintenance Staff, Bus Drivers, Painters, Caretakers, Cleaners and Computer Technicians.
CUPE LOCAL 744 committed to fighting for members' rights
Local 744 has been around since 1958 and our primary purpose is to fight for the rights and benefits of our members. We help our members provide the highest level of service by ensuring they are treated fairly by the employer, are safe and healthy at work, and that they get fair pay and benefits for the services they provide.
We also advocate for better public services and improved employment conditions through activism within the labour movement. Local 744 is affiliated, and active with both CUPE Manitoba, CUPE's political arm in Manitoba, and the Manitoba Federation of Labour which is a division of the Canadian Labour Congress.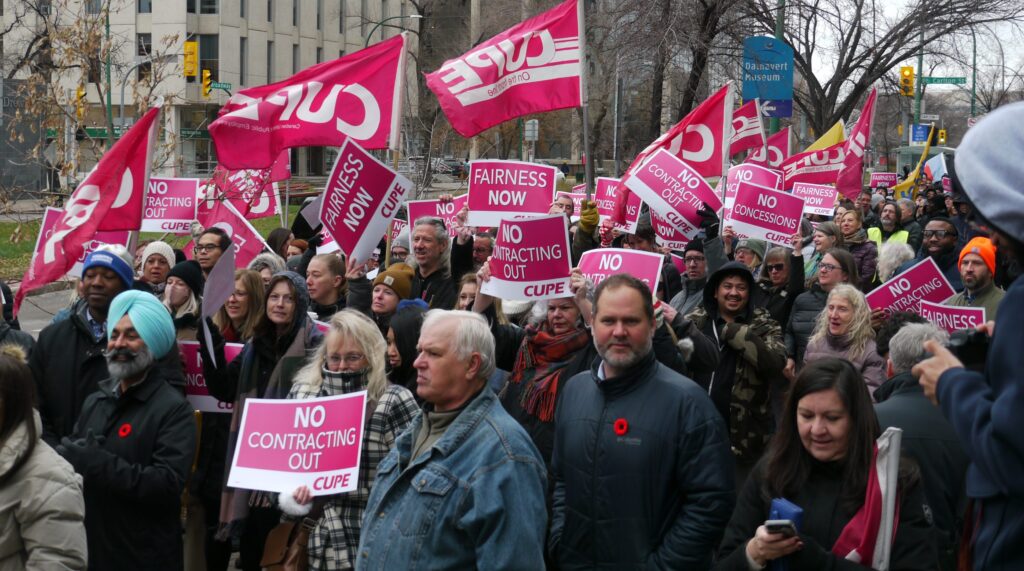 CAMPAIGNS AND UPCOMING EVENTS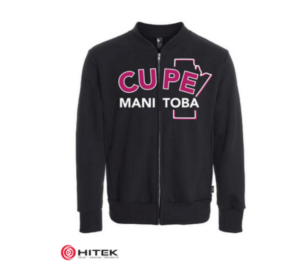 We are pleased to share the online store catalogue with you today and offer CUPE logo branded items in both French and English, as well as 60th anniversary logo branded items to mark our 60th year.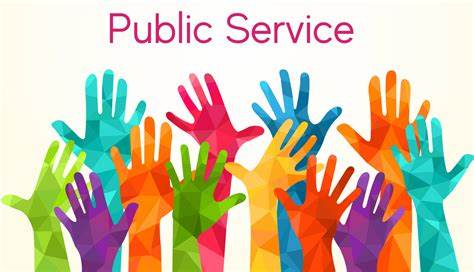 Manitoba's public services, and the workers who deliver them, keep our province running. Join the fight to protect Manitoba's public services from harmful cuts and privatization.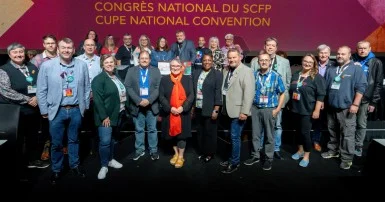 CUPE says the introduction of federal anti-scab legislation marks significant progress in the fight for workers' rights, but notes that loopholes need to be closed in order to prevent employers from circumventing the intent of the law.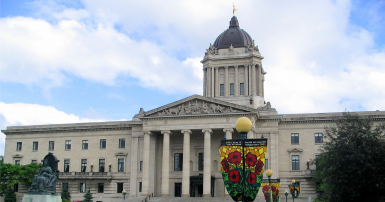 The NDP government's first throne speech signals a new relationship between government and workers, says CUPE Manitoba. 
"The new government has committed to fixing our public services and forging a stronger relationship with workers after years of neglect under the PCs," said Gina McKay, president of CUPE Manitoba.  "This throne speech is the first time we've felt hopeful in a long time."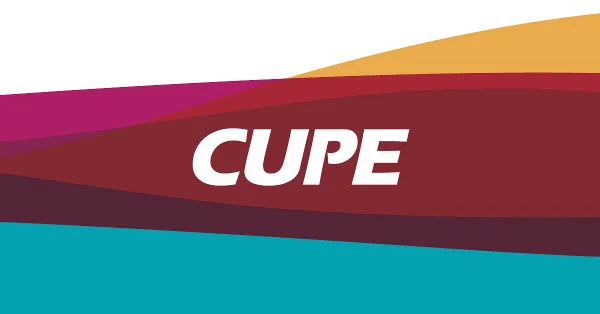 CUPE grieves the loss of life brought by the recent escalation of violence in Israel and Palestine.  We are horrified by the Hamas attack on Israel and the retribution by the State of Israel on the people of Palestine, and condemn all acts of violence against innocent civilians. We recognize that many Canadians are terrified for their loved ones and we offer heartfelt condolences to all affected families and communities.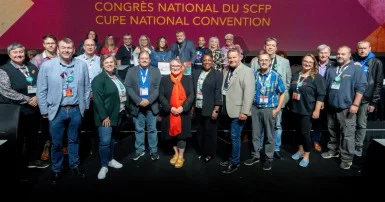 On Wednesday, delegates attended caucuses to elect the two diversity vice-presidents and their alternates, five general vice-presidents, and 14 regional vice-presidents. Along with the two national officers, these vice-presidents comprise CUPE's National Executive Board, which takes the action needed to carry out the direction set by convention delegates.
GENERAL MEMBERS MEETING CALL
The next General Meeting for members of Local 744 will be on Saturday November 25, 2023.The meeting will be held at the ANAVets #283 Hall (3584 Portage Avenue). Call to Order is at 10 am.  
Come a little early for breakfast on the Local.
When you need to innovate, you need to collaborate